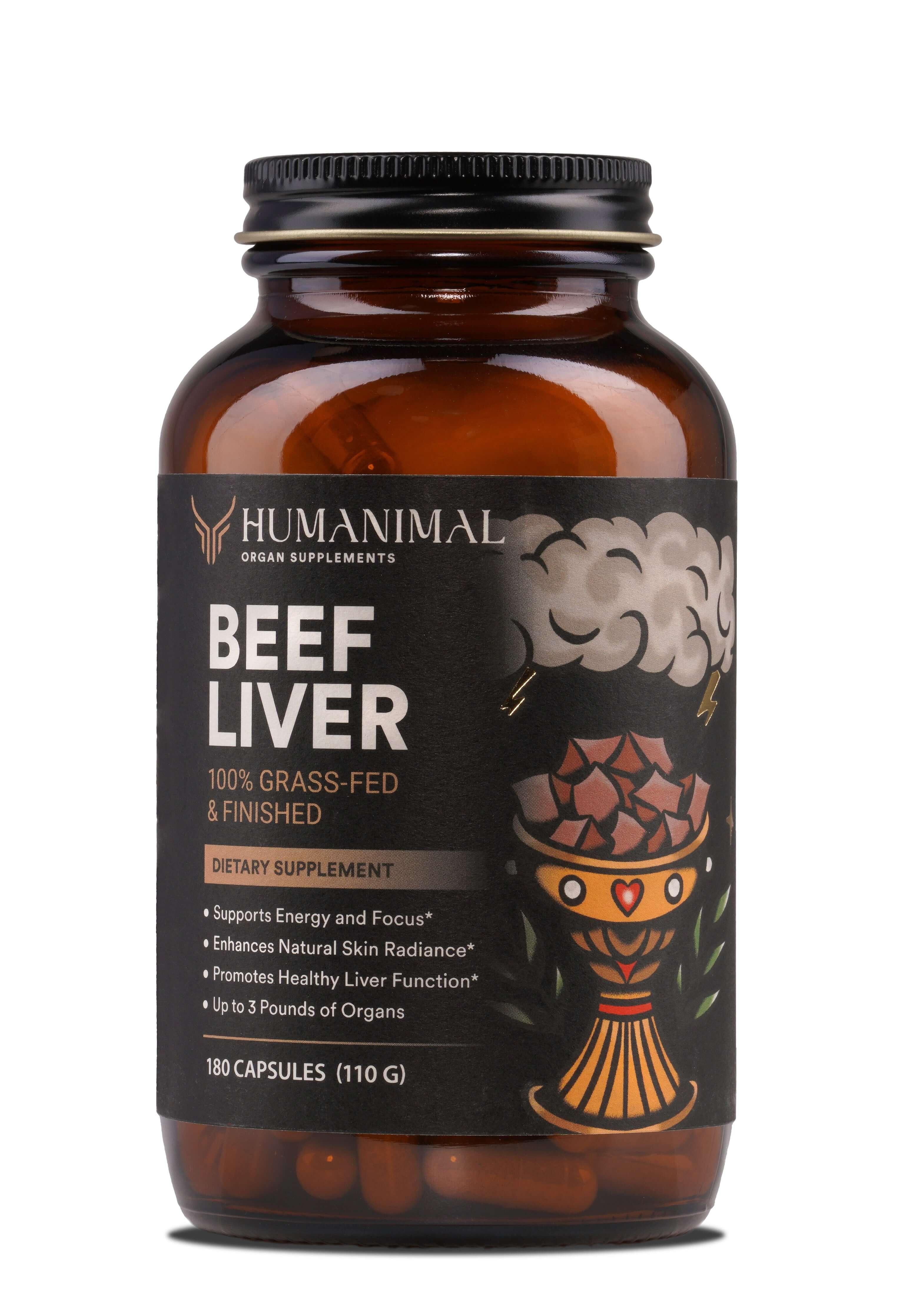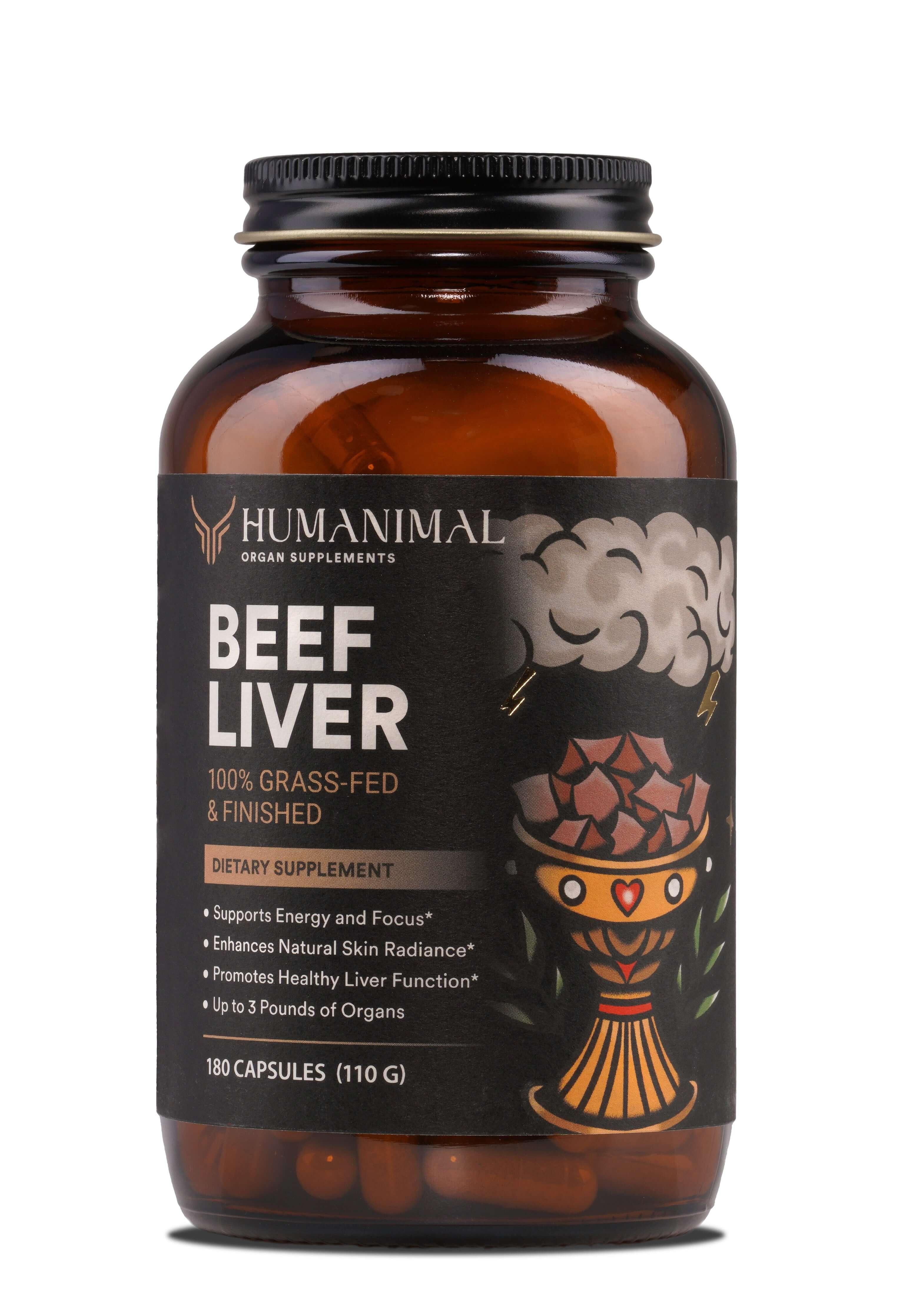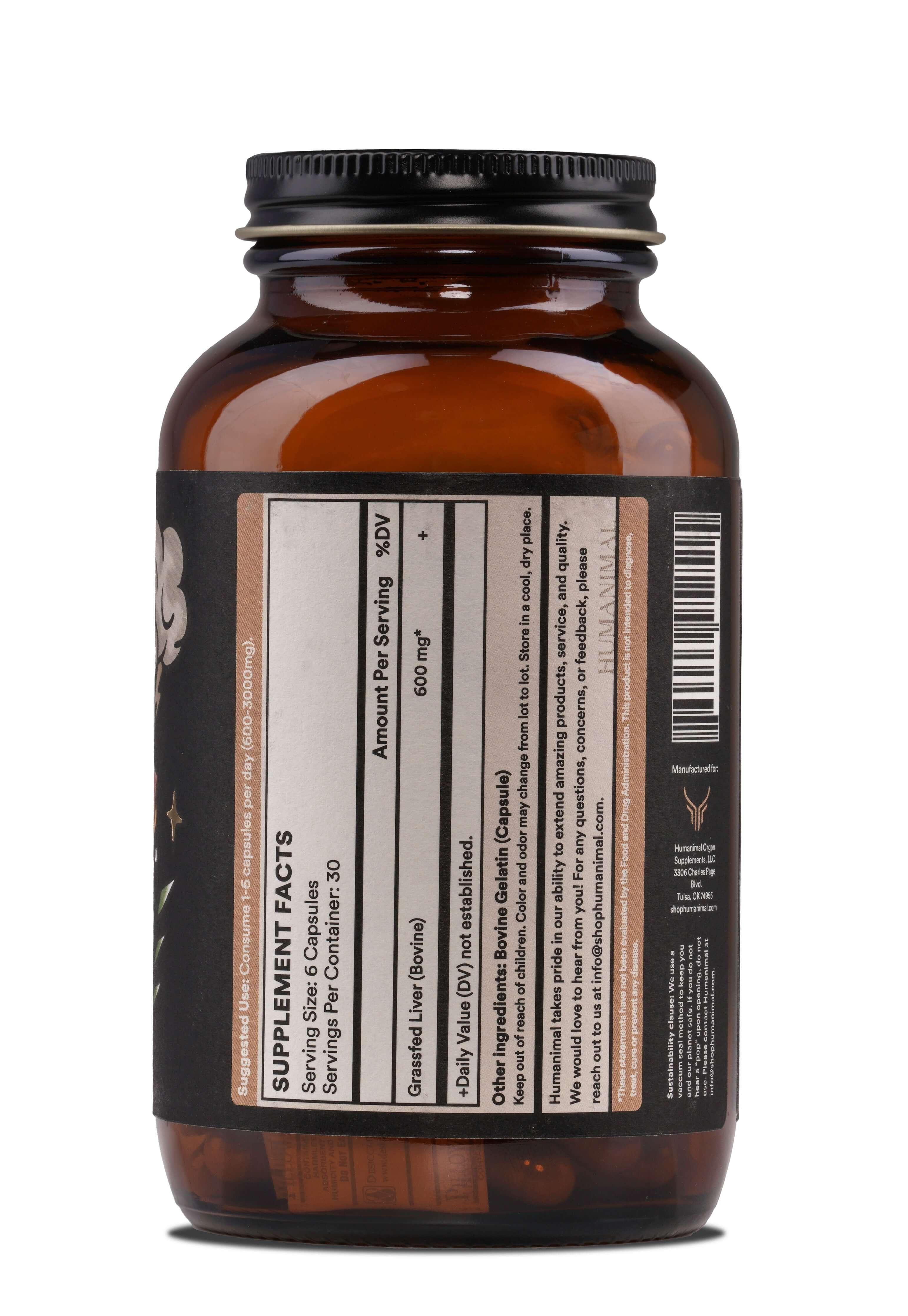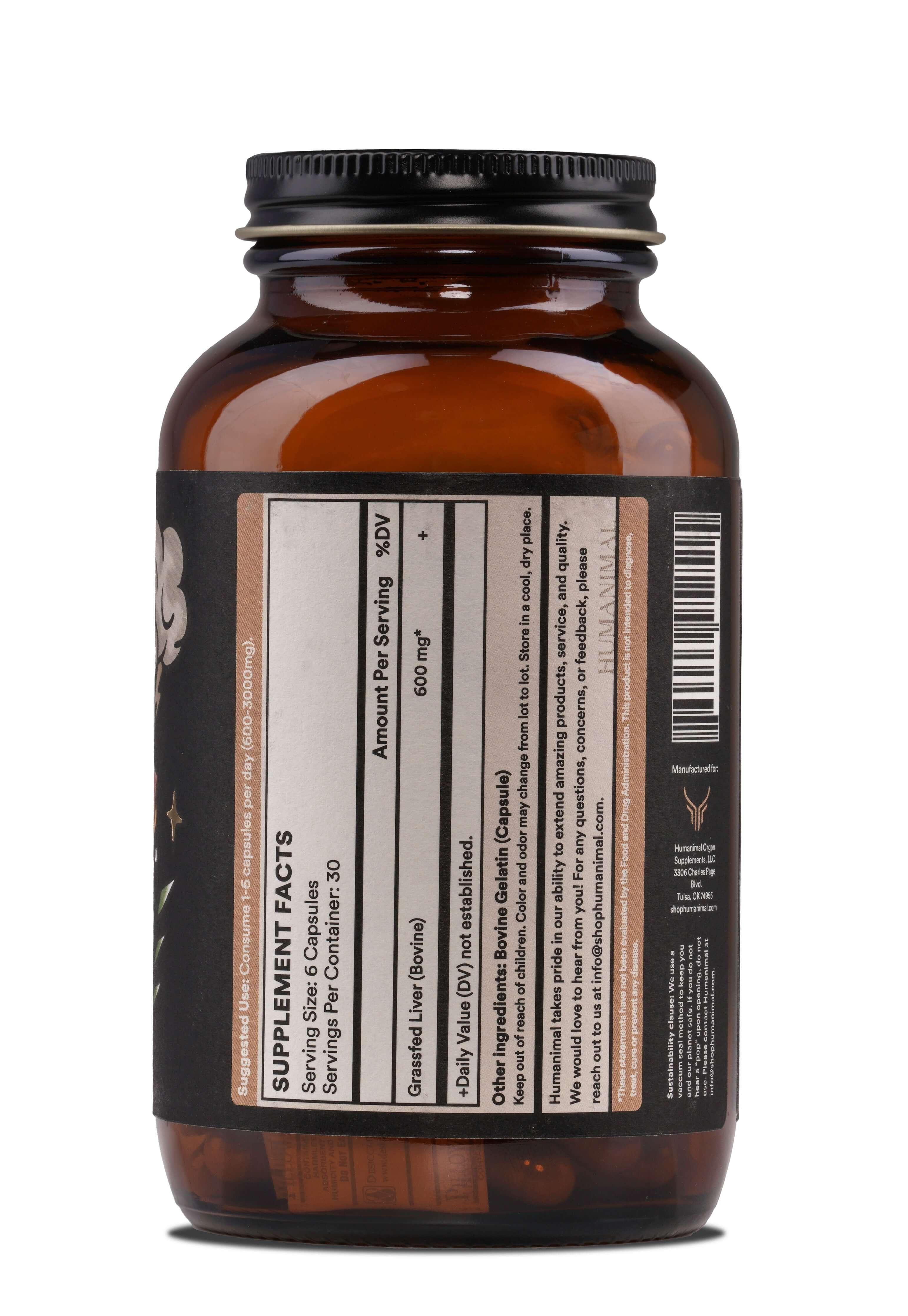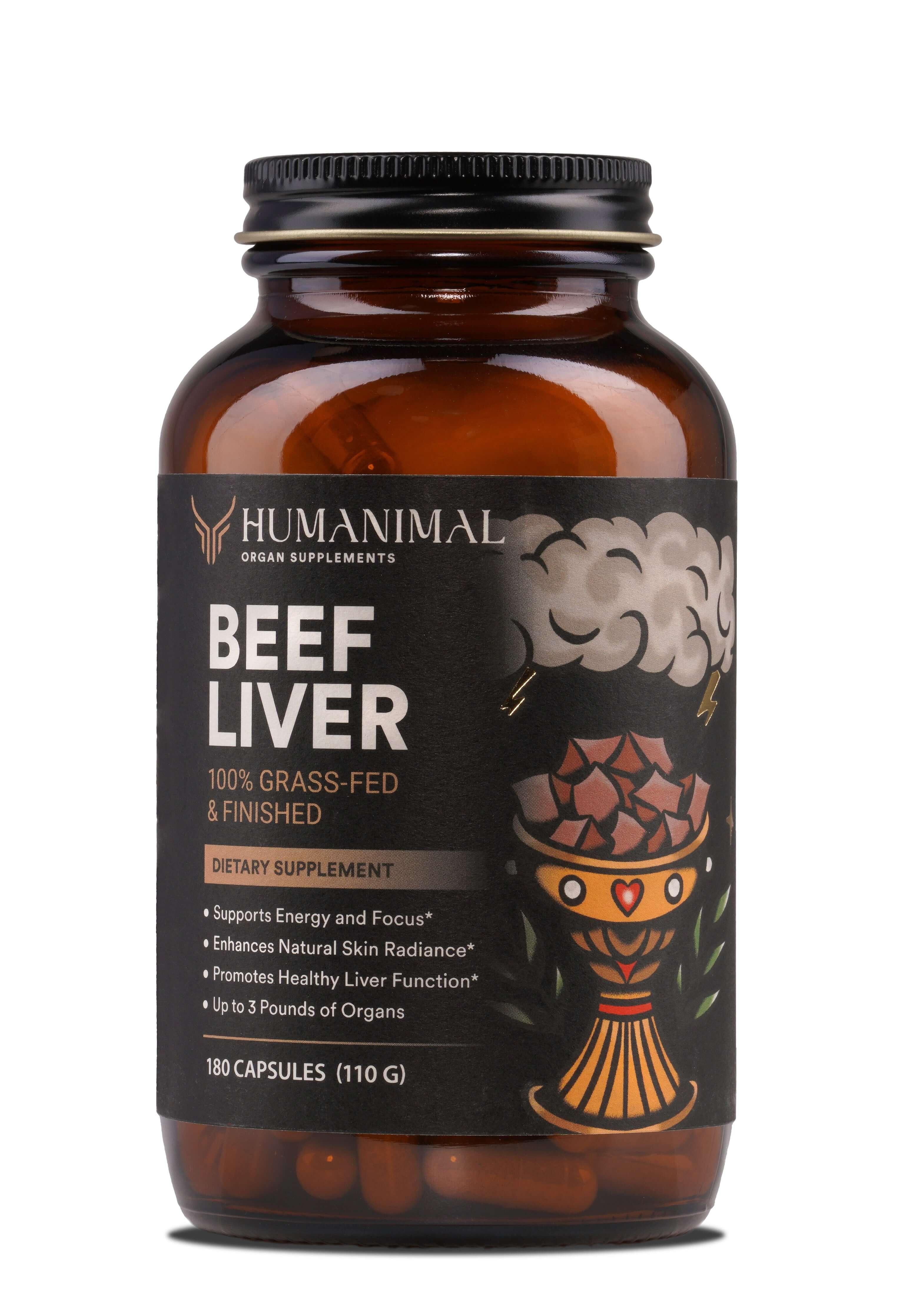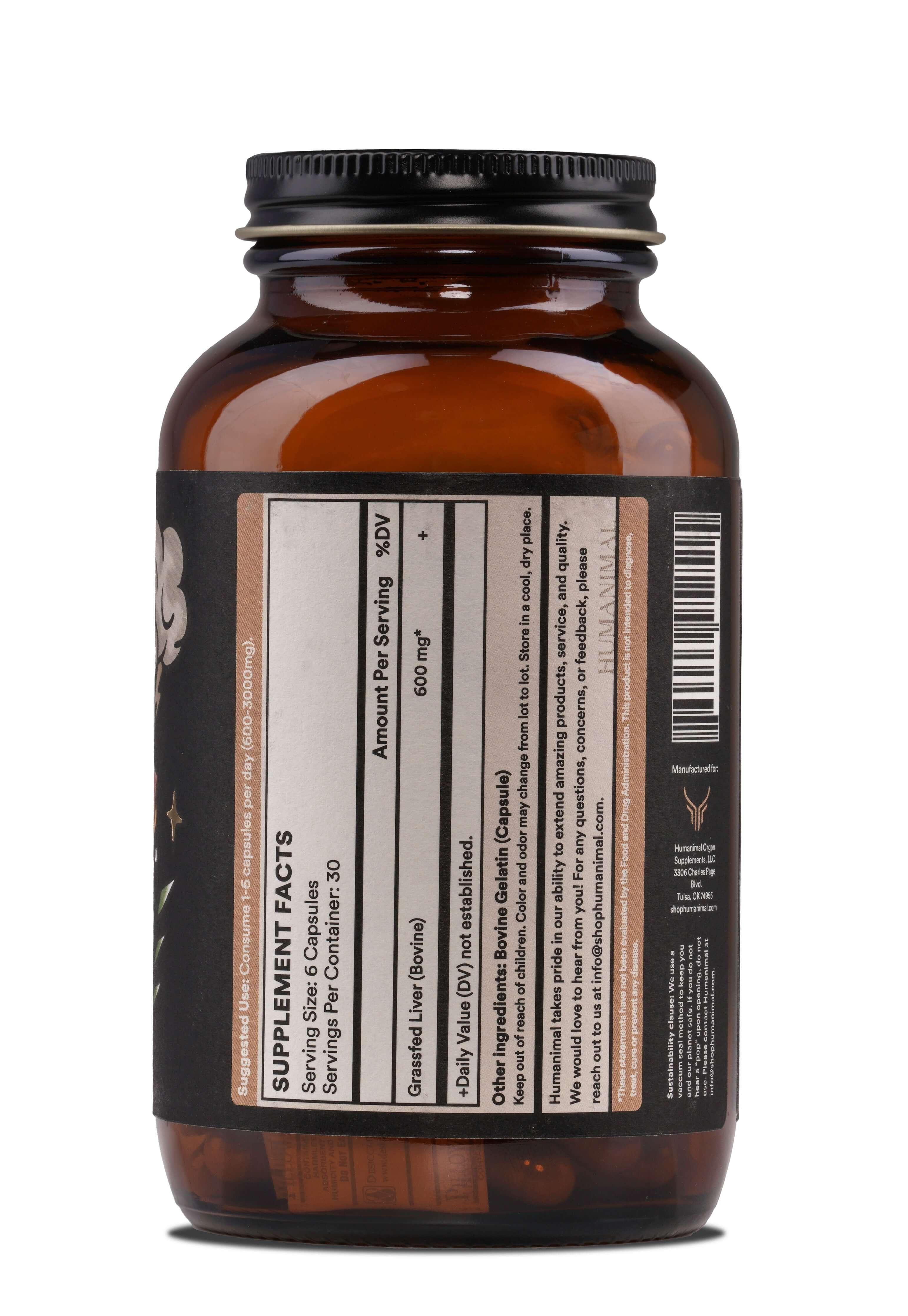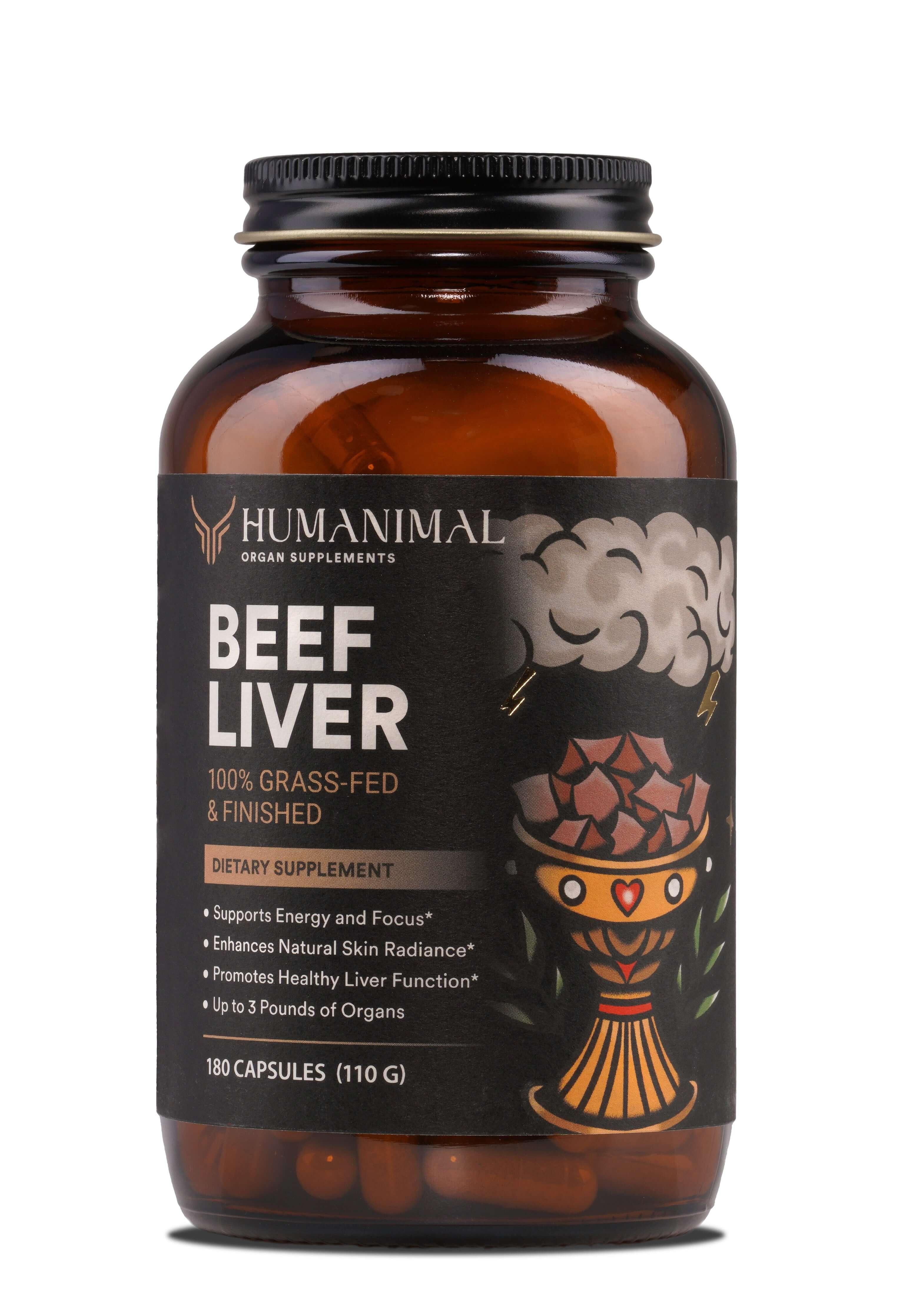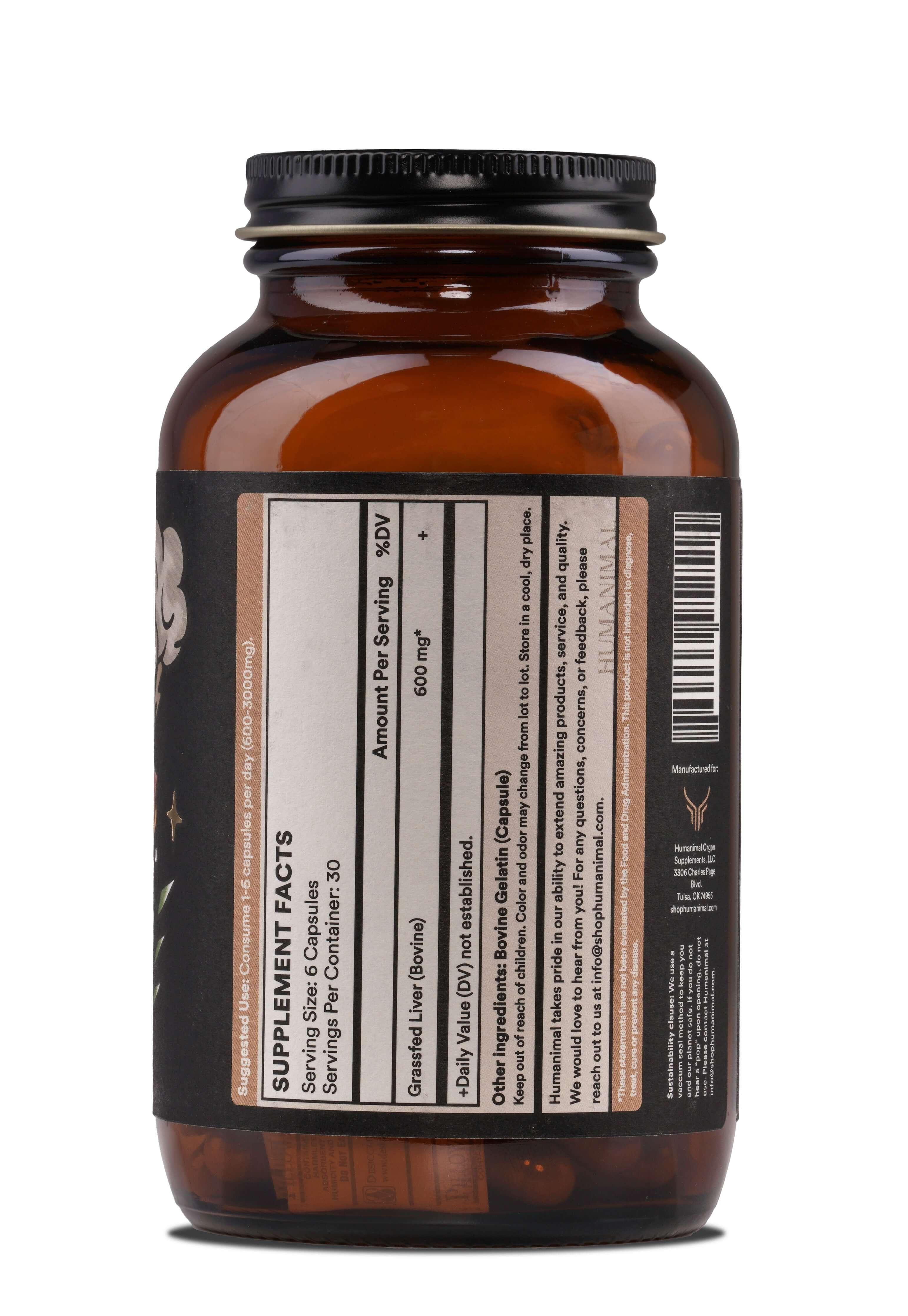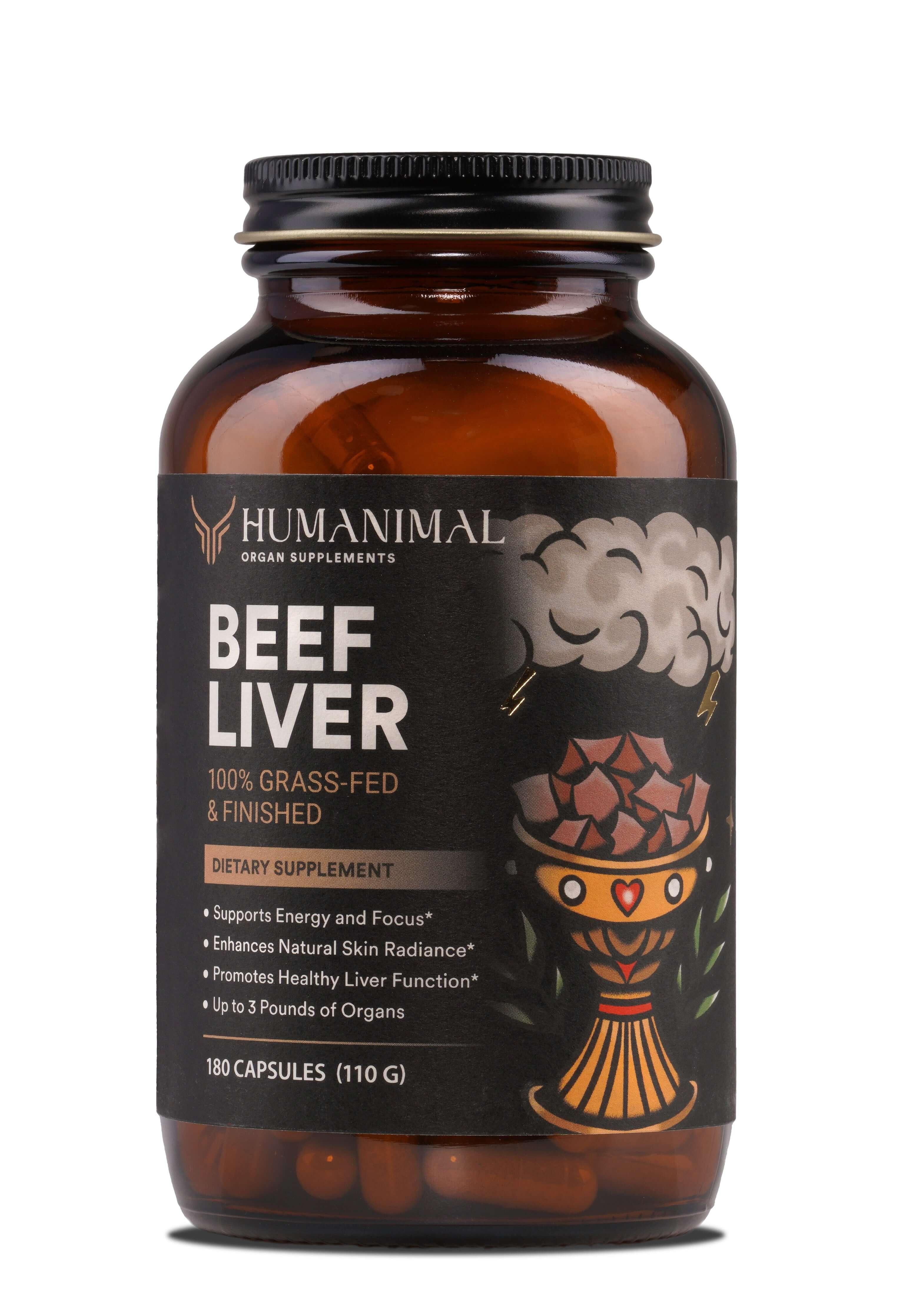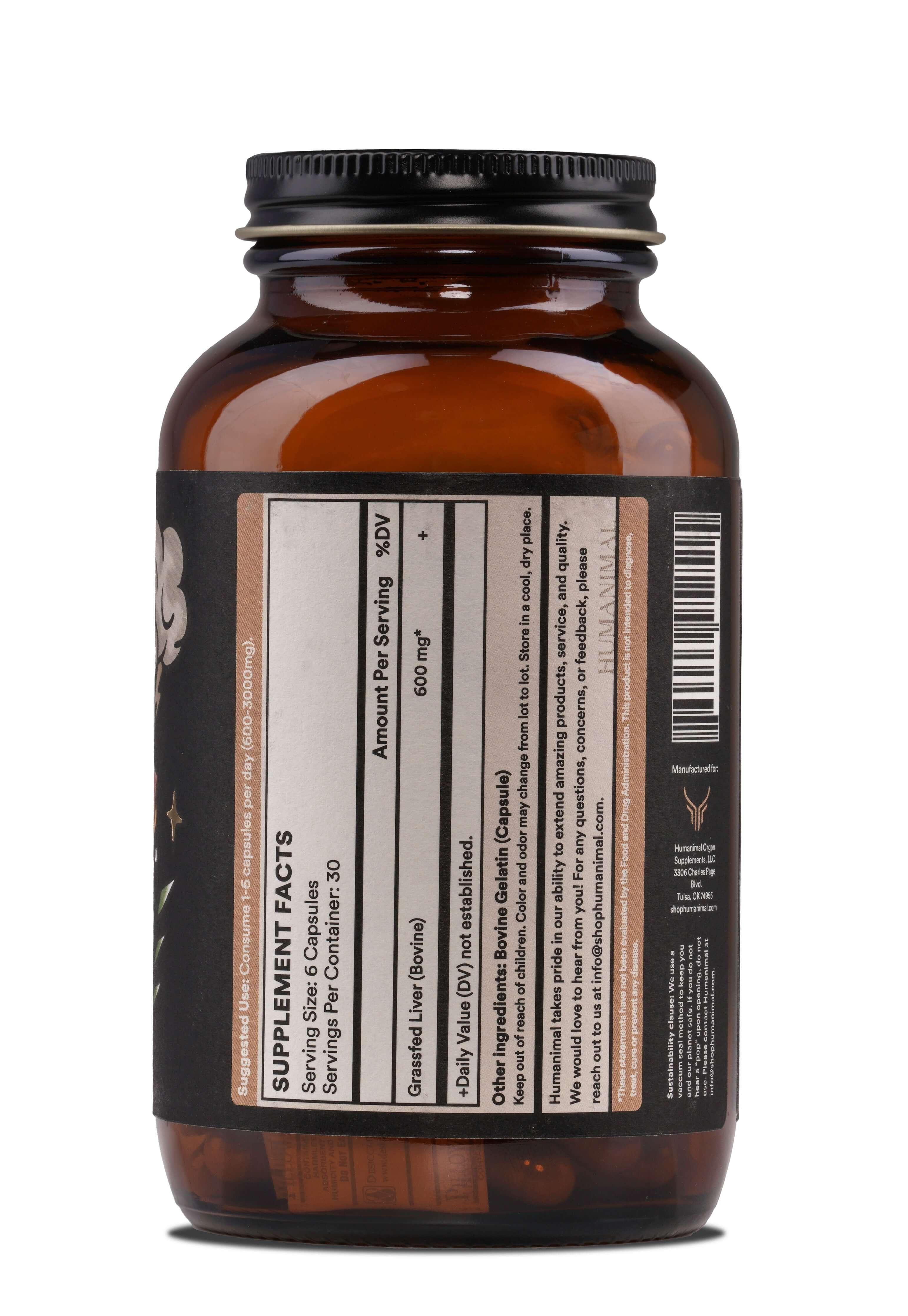 Beef Liver - 100% Grass Fed & Finished
Humanimal has put a modern spin on a classic supplement by offering a nutrient-dense beef liver capsule that is sure to provide the nutrients you need to help maintain your health. Our beef liver supplement is made from 100% grass-fed and finished beef, a rad source of bioavailable iron, Vitamin A, B-Vitamins and other essential nutrients. Our capsules provide a natural, nutrient-rich alternative to synthetic vitamins and are free of hormones, antibiotics, and pesticides.
Improve your energy levels, promote healthy hair, skin, and nails, and support an overall healthier lifestyle. For those looking for a convenient way to get the benefits of beef liver without the hassle of preparing it, well, you can't get much better than this.