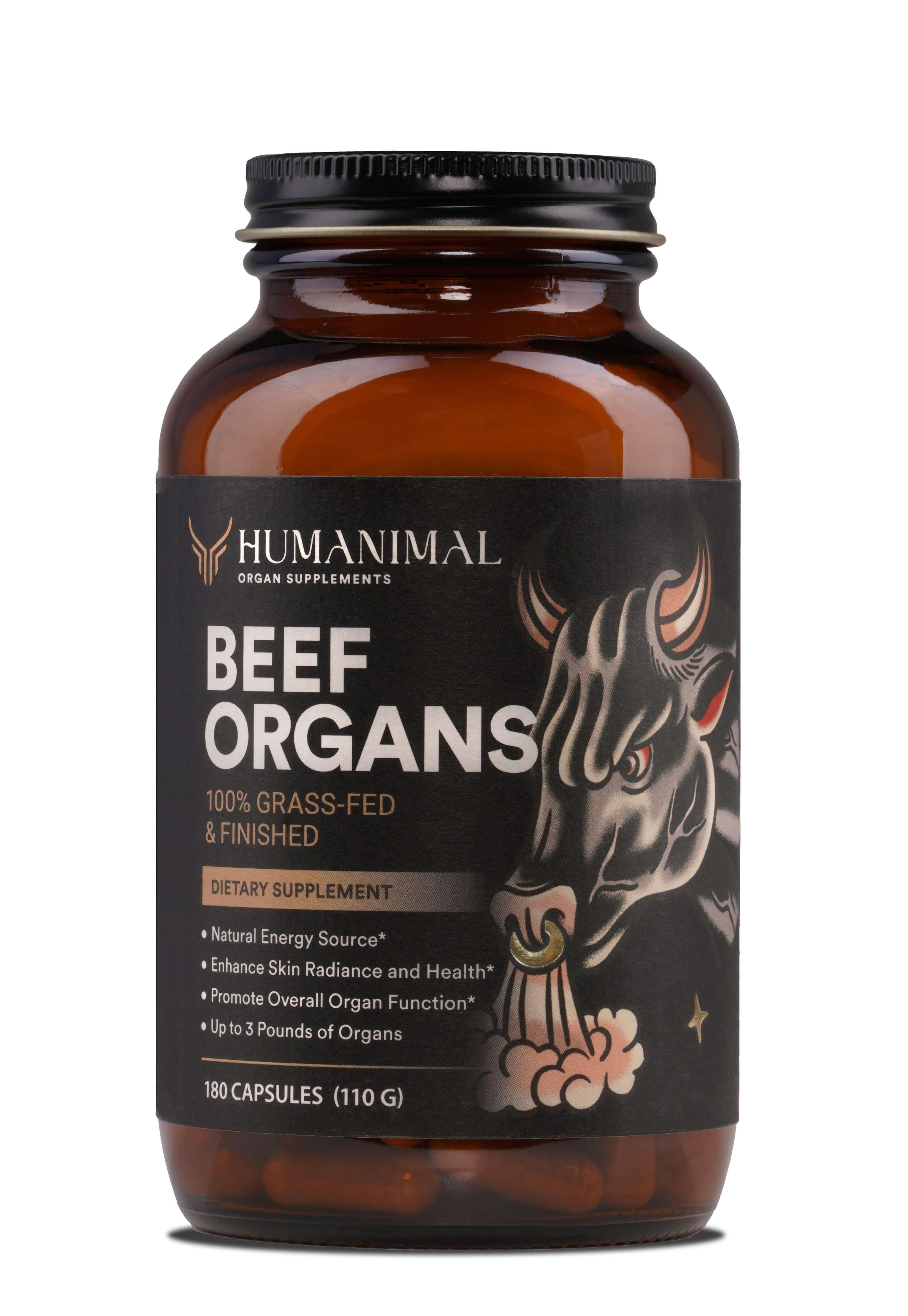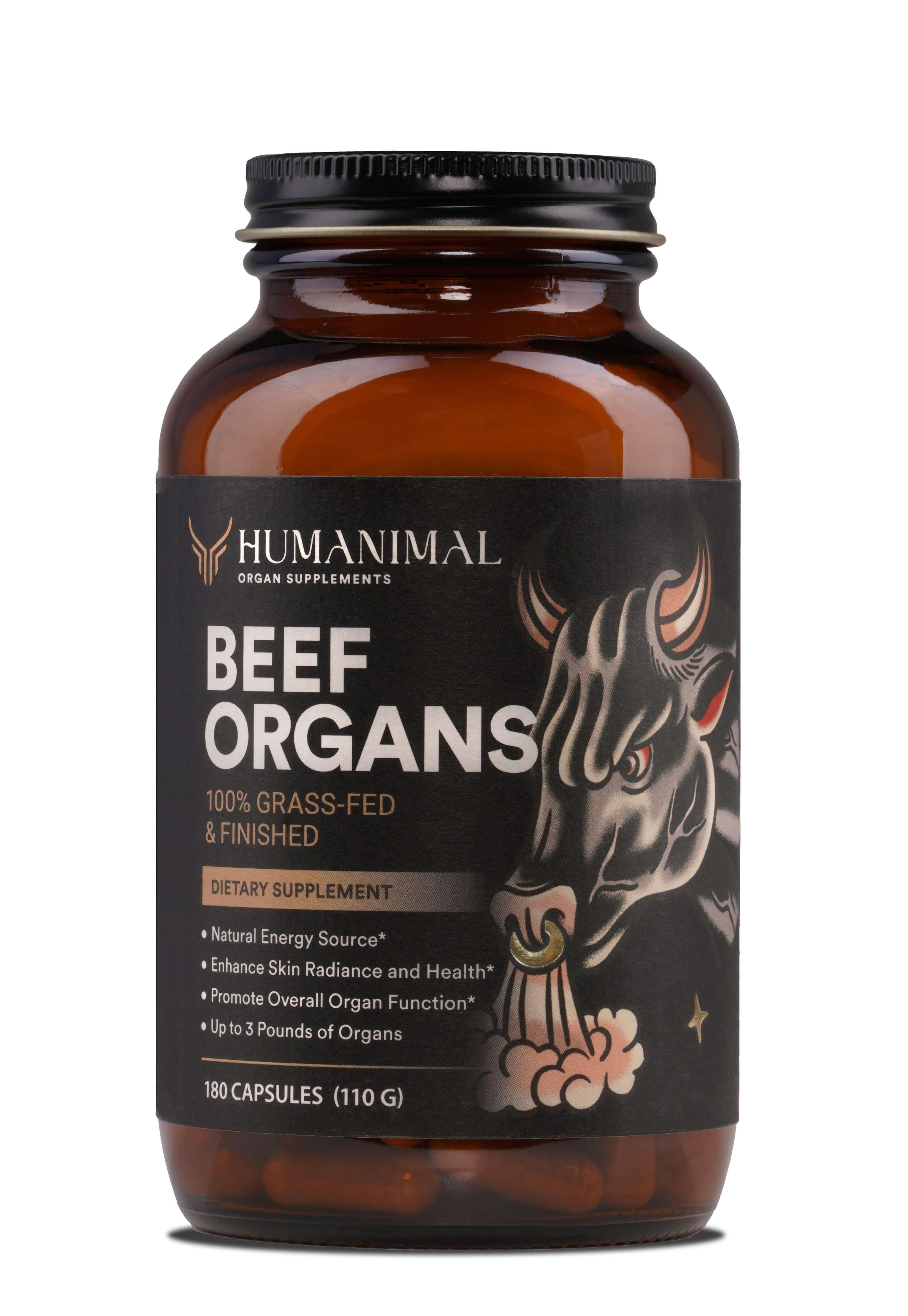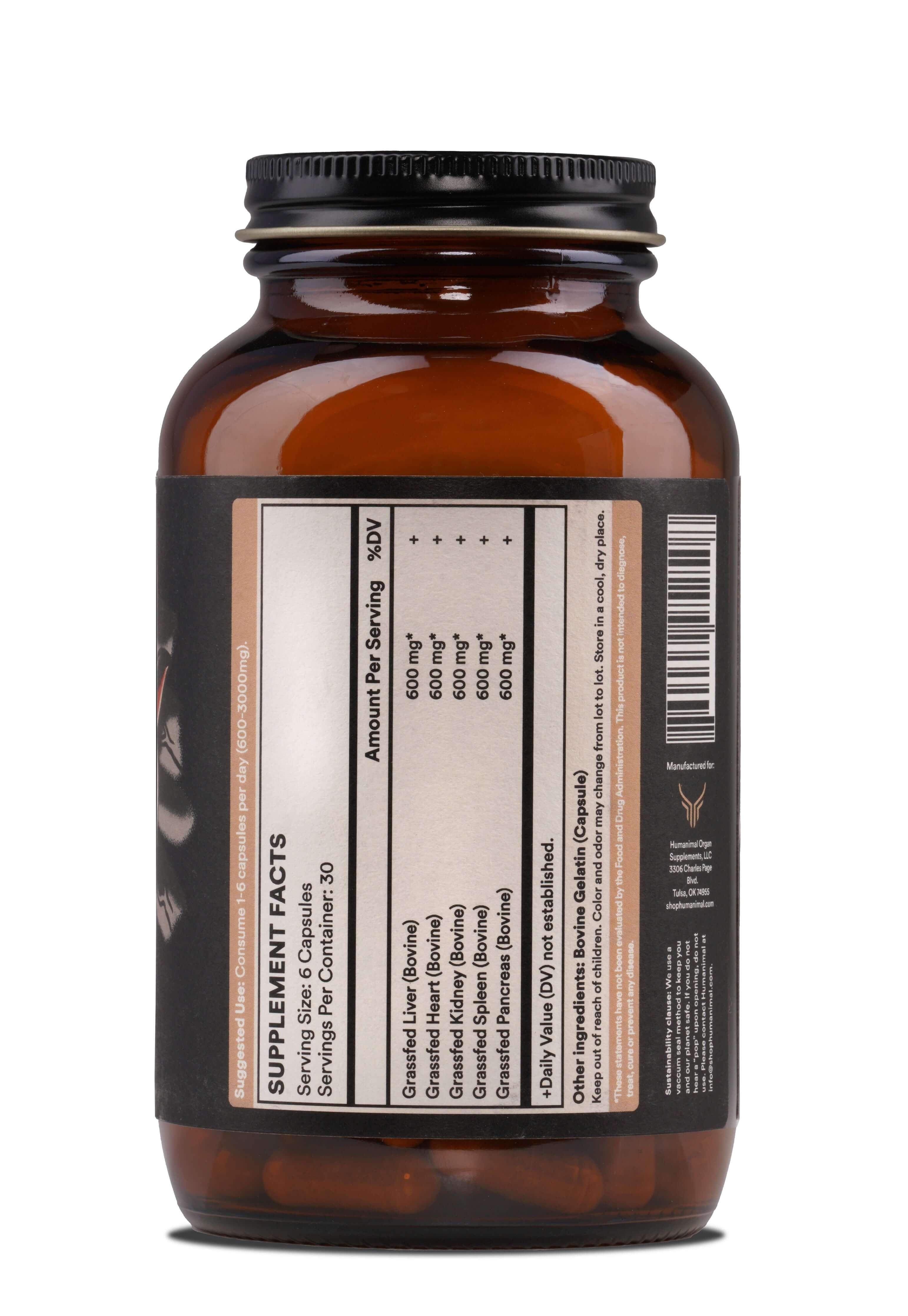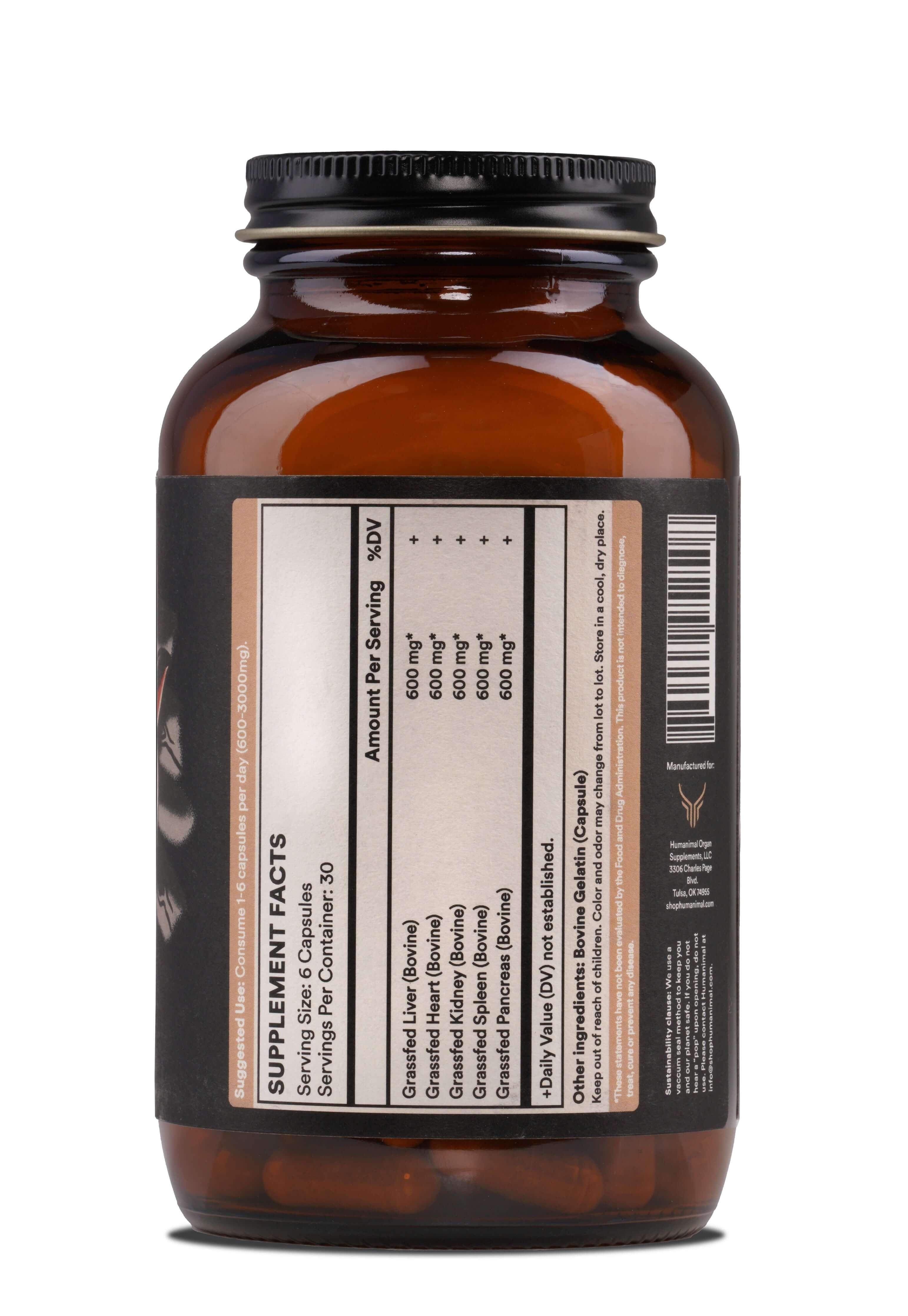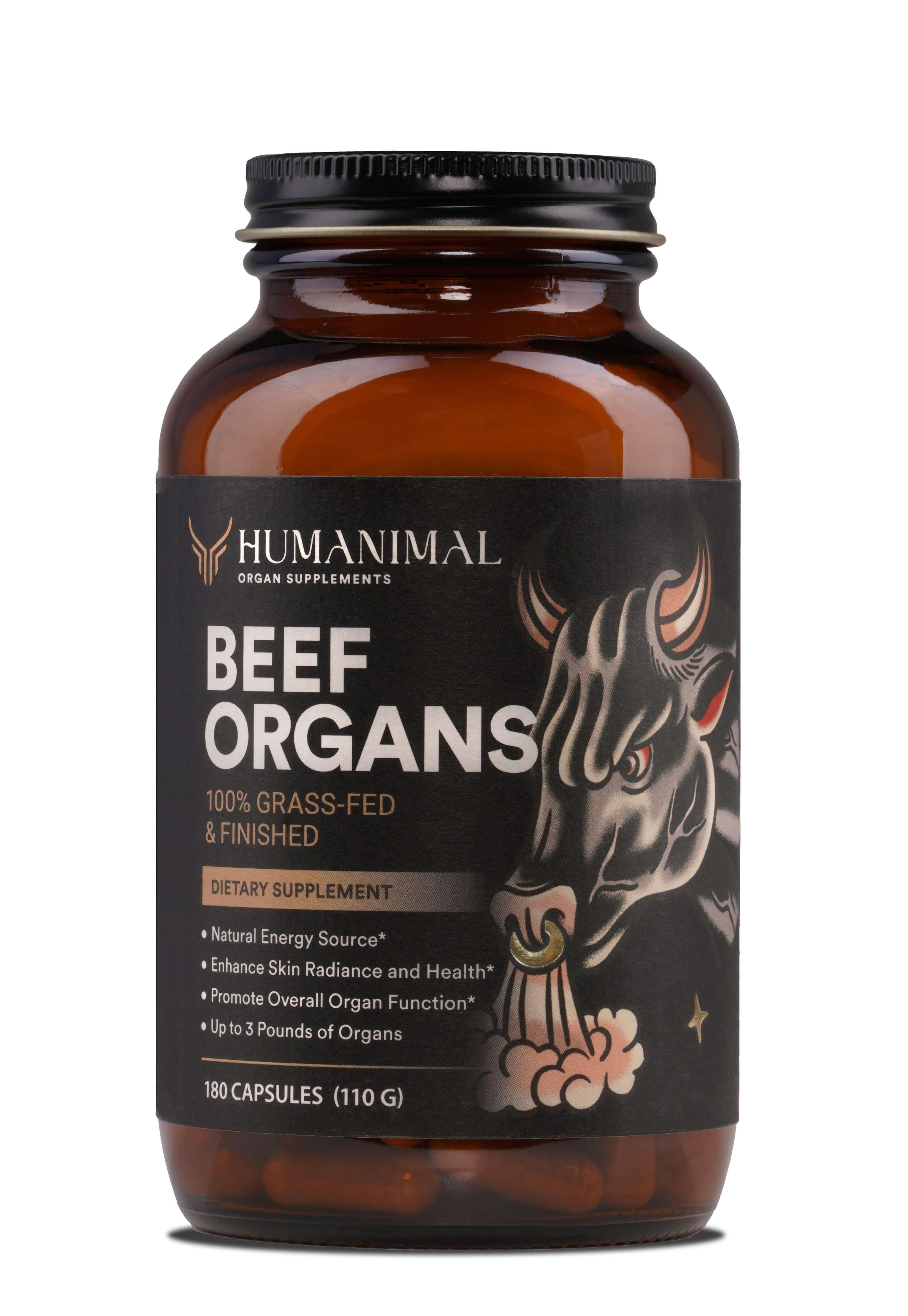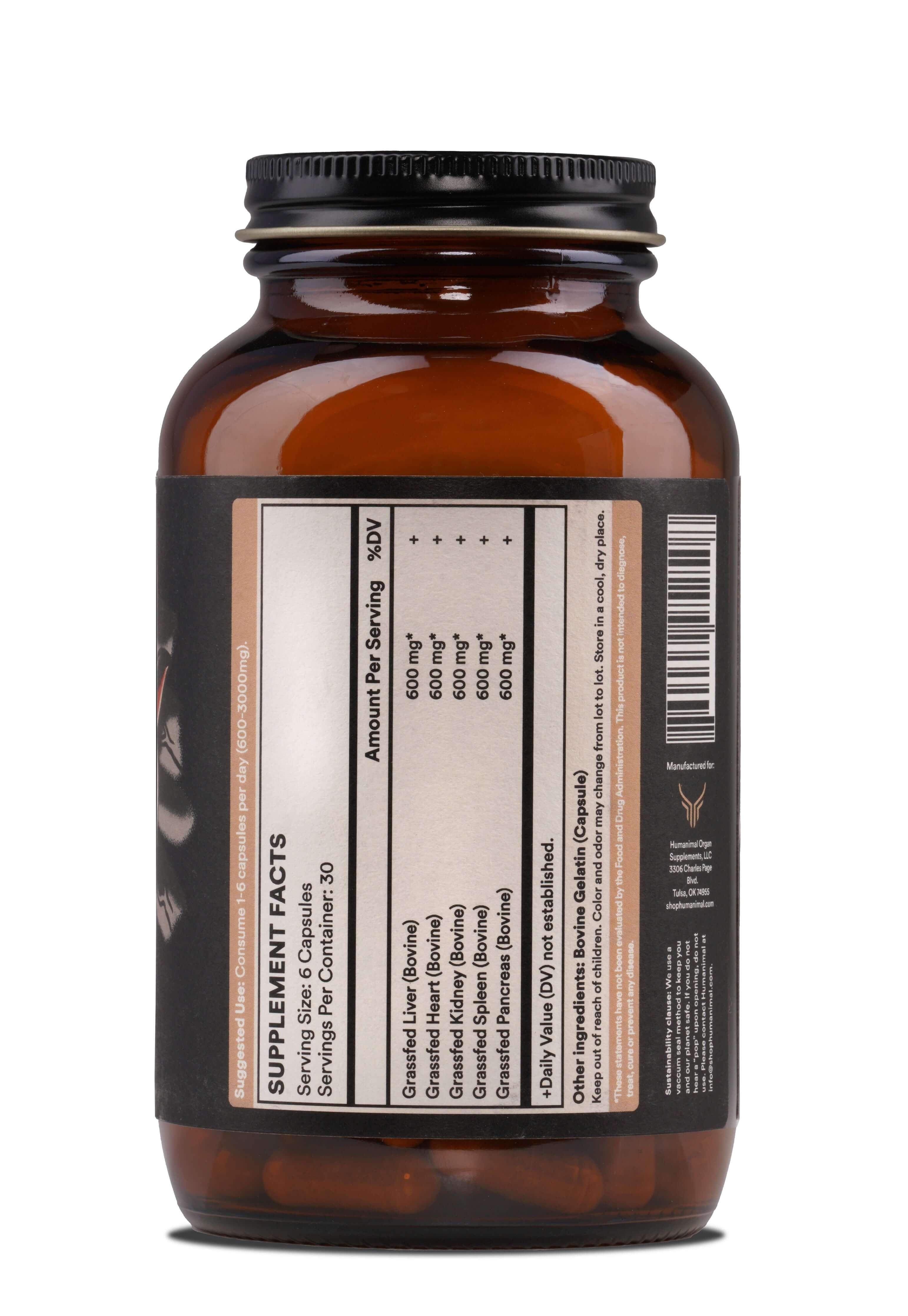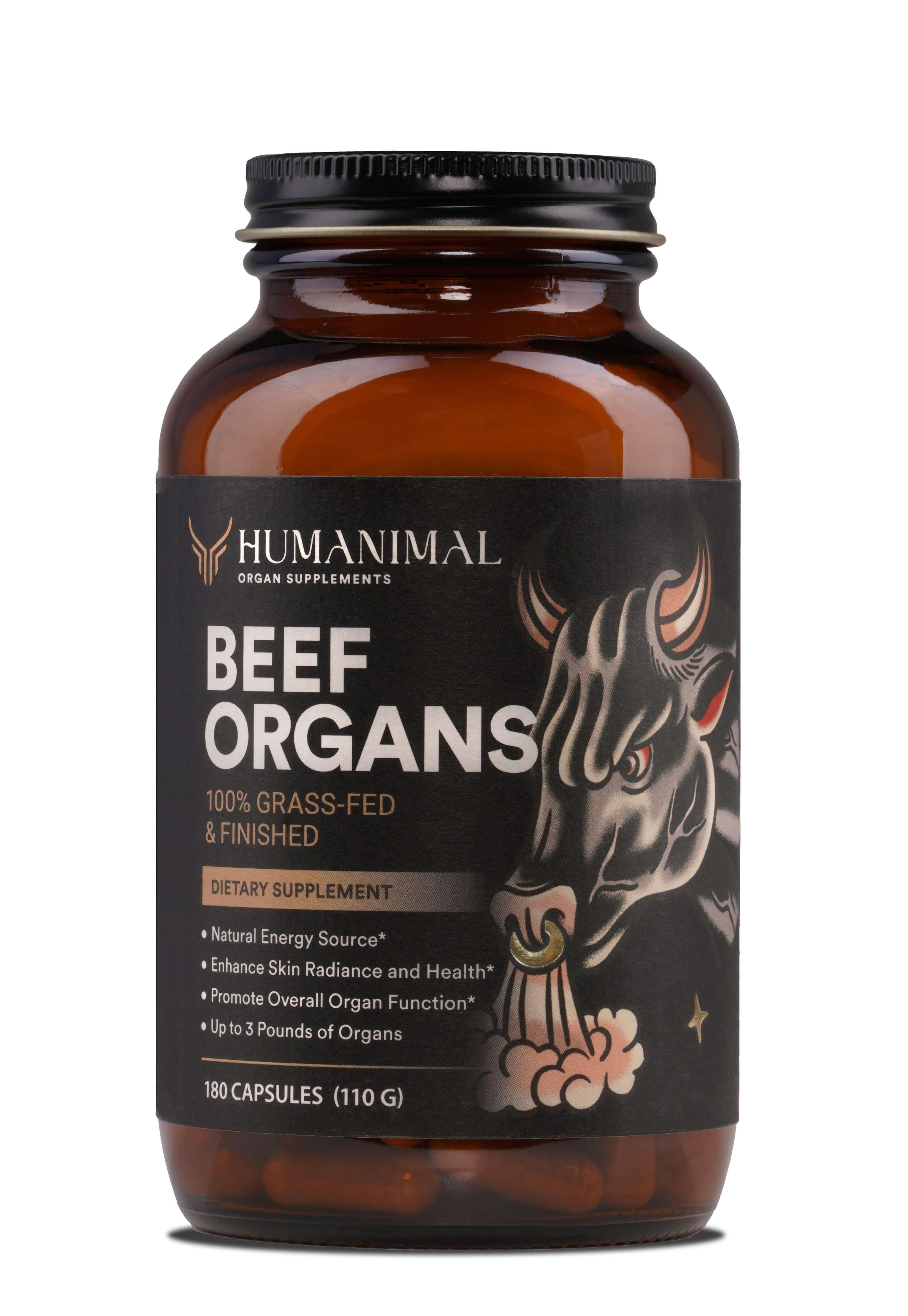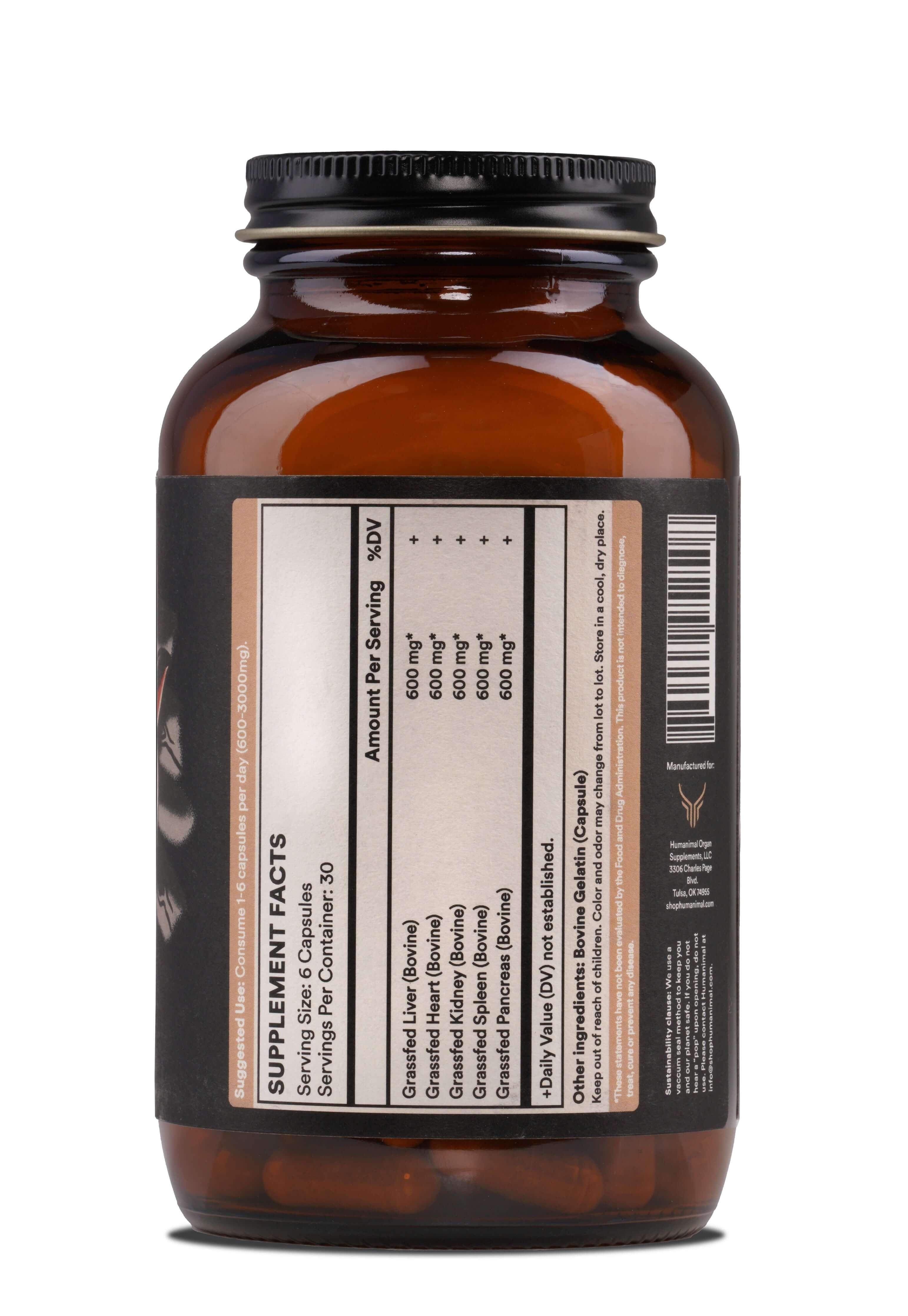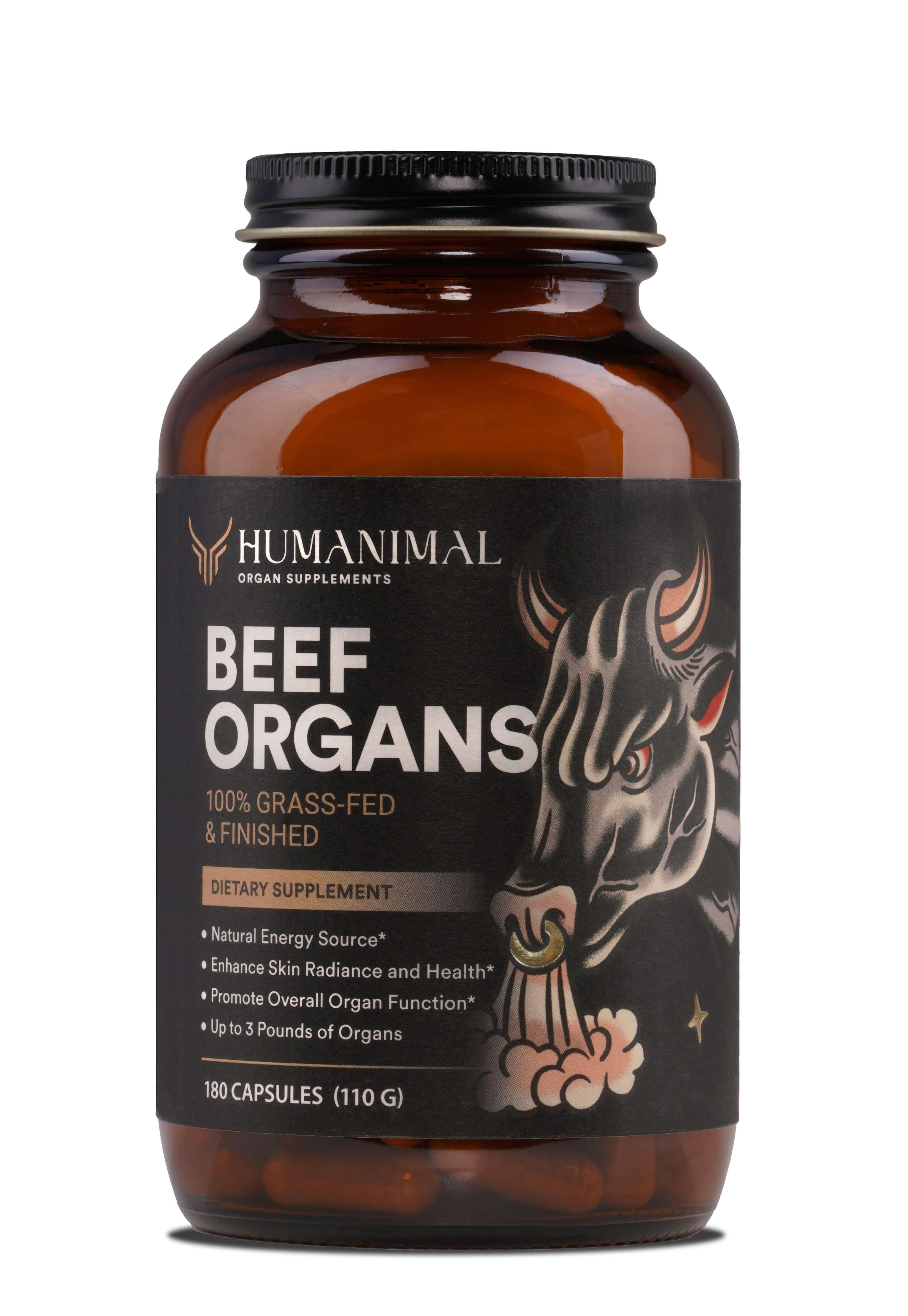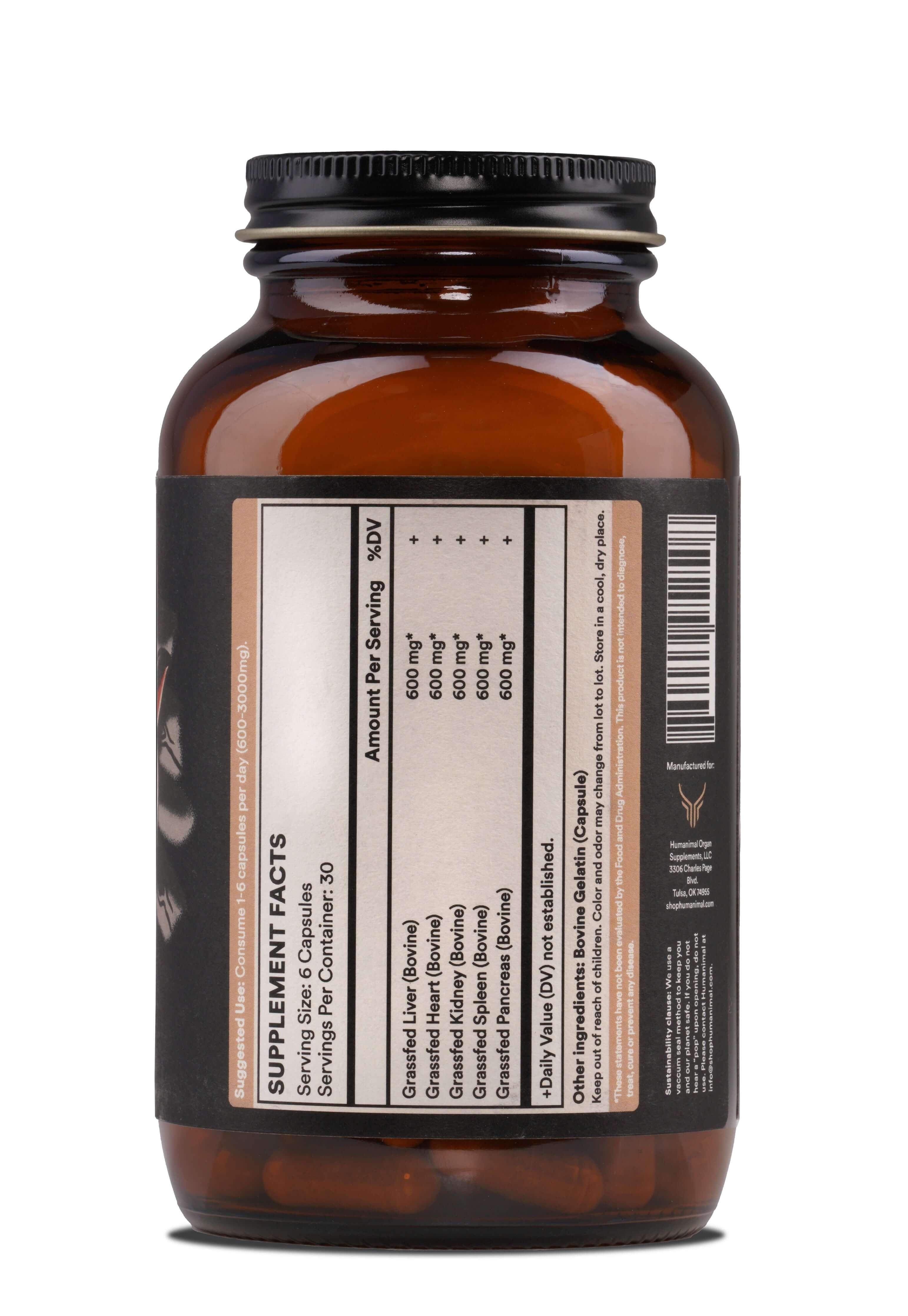 Beef Organs - 100% Grass Fed & Finished
A powerful, all-natural solution for optimal health and wellbeing. Our supplement is crafted using 100% grass-fed and finished, freeze-dried beef organs, ensuring you benefit from the most bioavailable form of nutrition possible. Rich in protein, essential fatty acids and a wide range of vitamins and minerals, our beef organ supplement provides the nourishment your body needs to reach peak performance.
Beef Organs contain key micronutrients for healthier hair, skin and nails, improved immunity, enhanced bone health and greater overall energy and vitality. Our capsules are easy to swallow, making our supplement the perfect addition to your daily wellness routine. Ditch the synthetics, go naked.