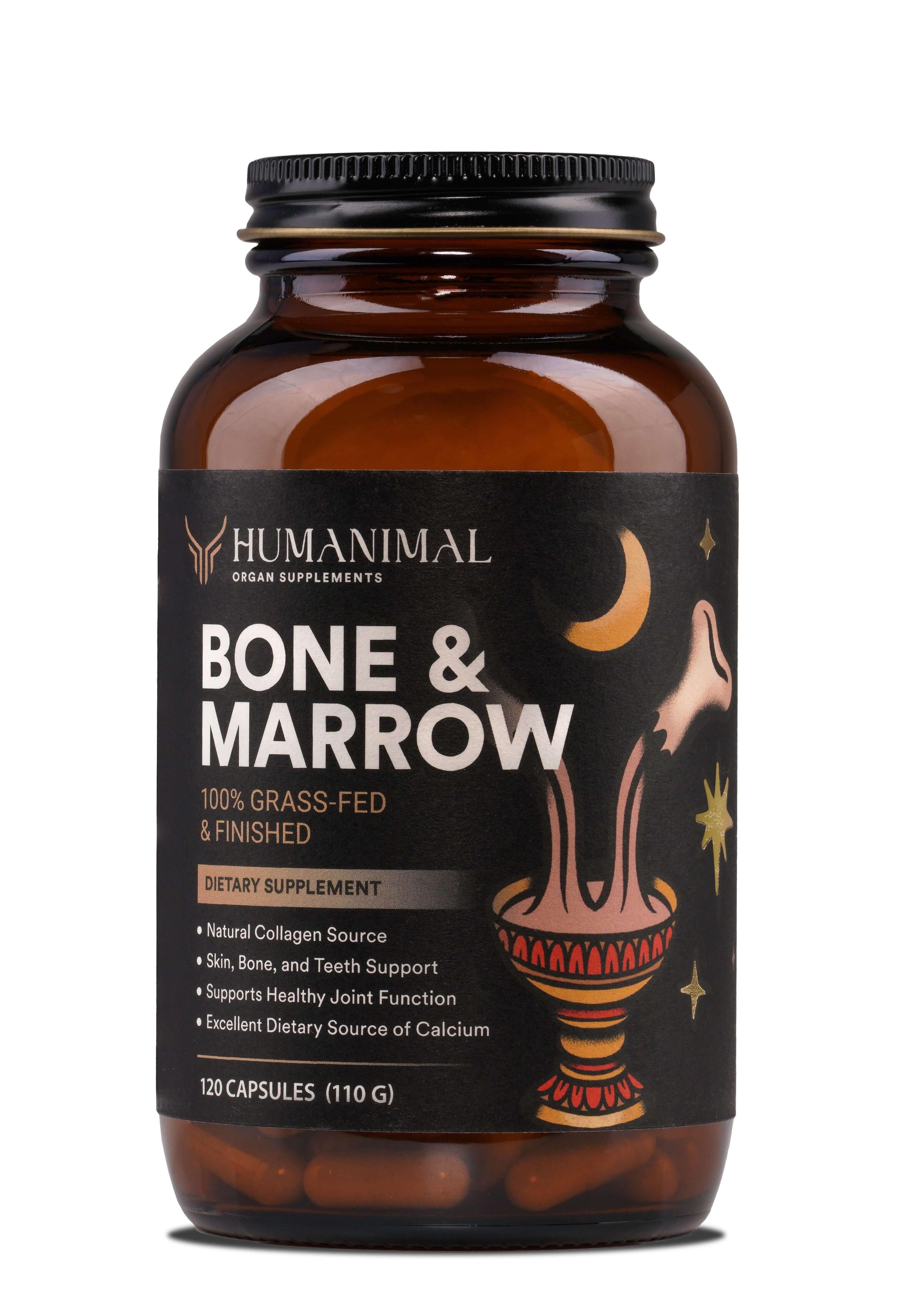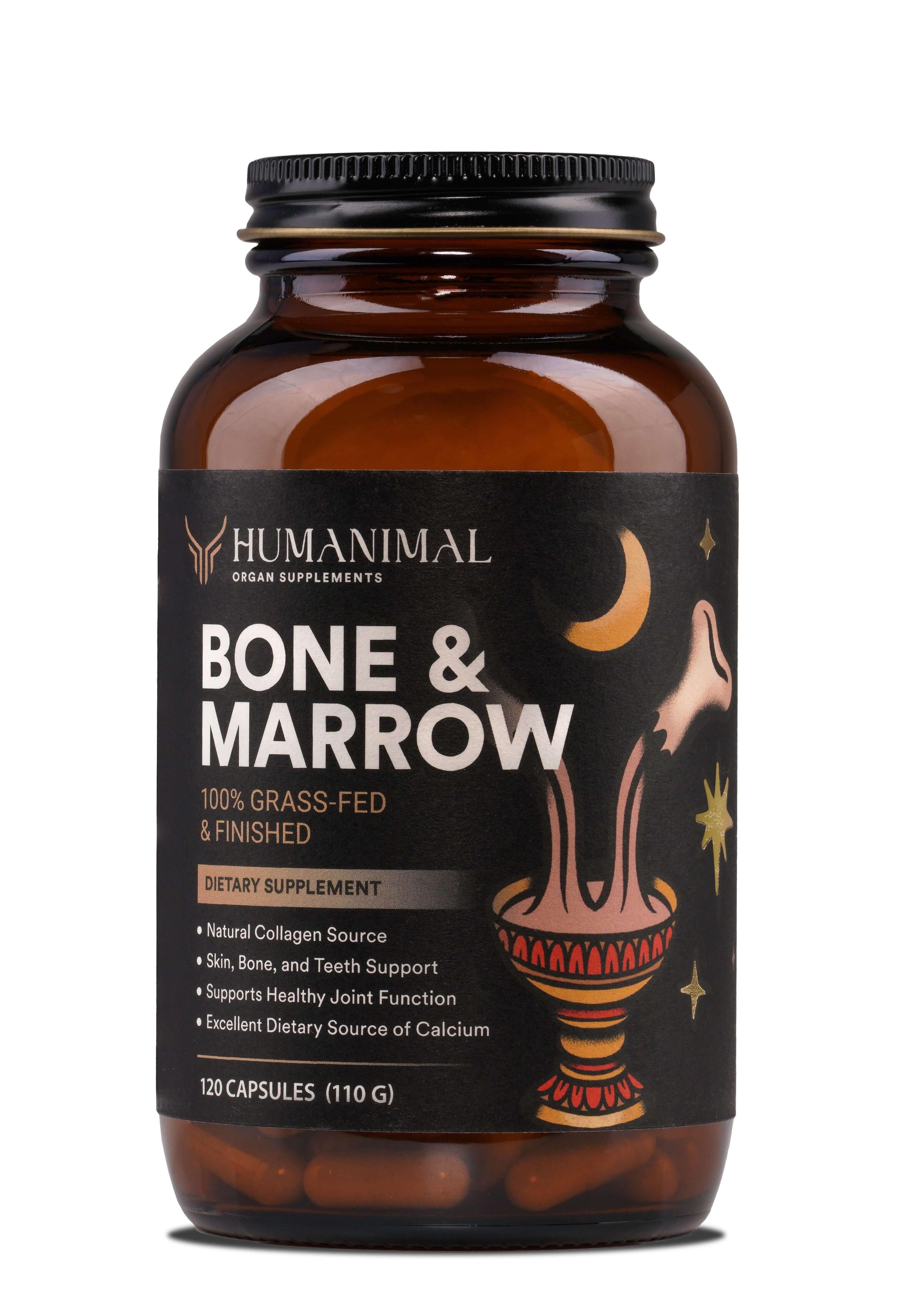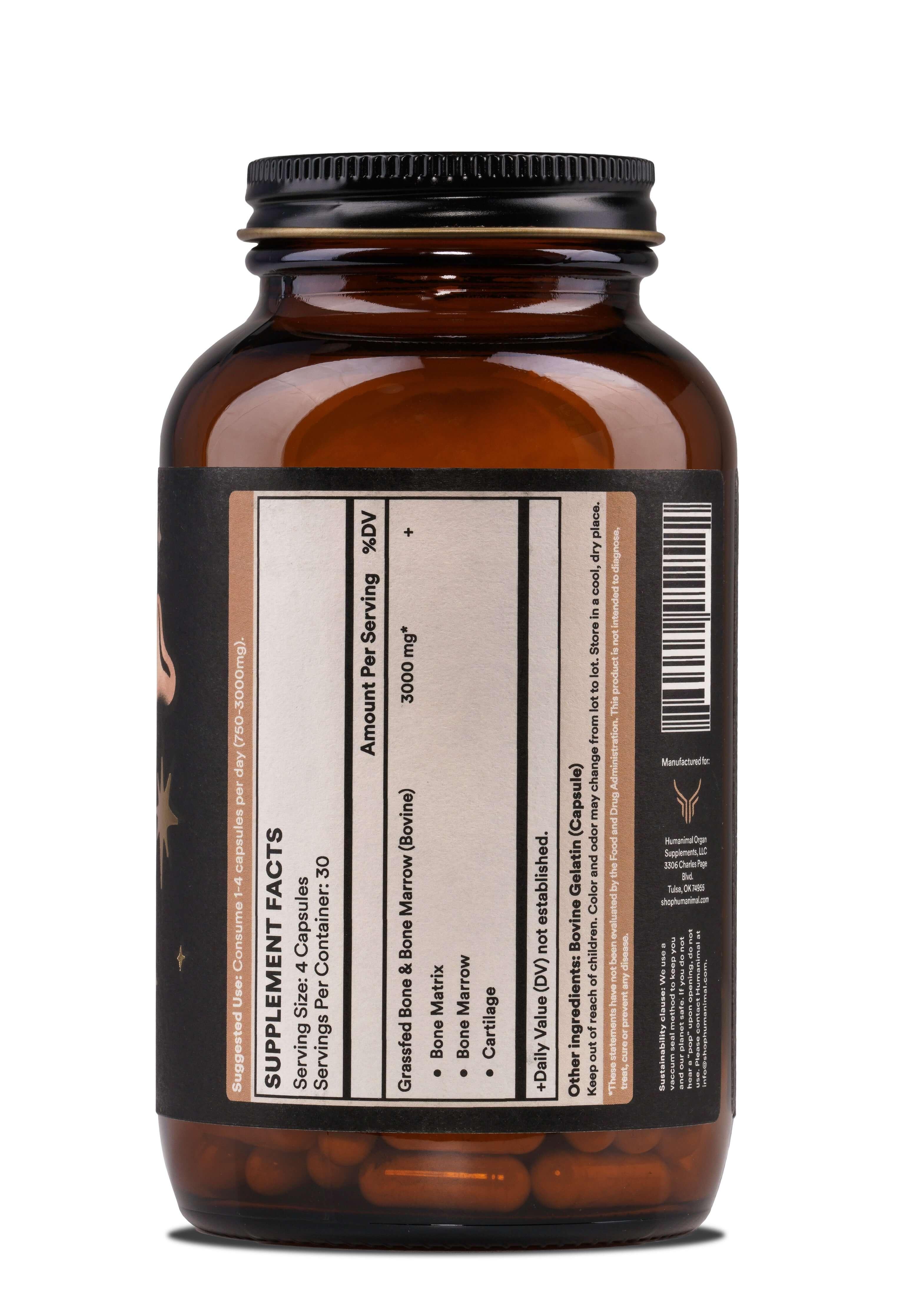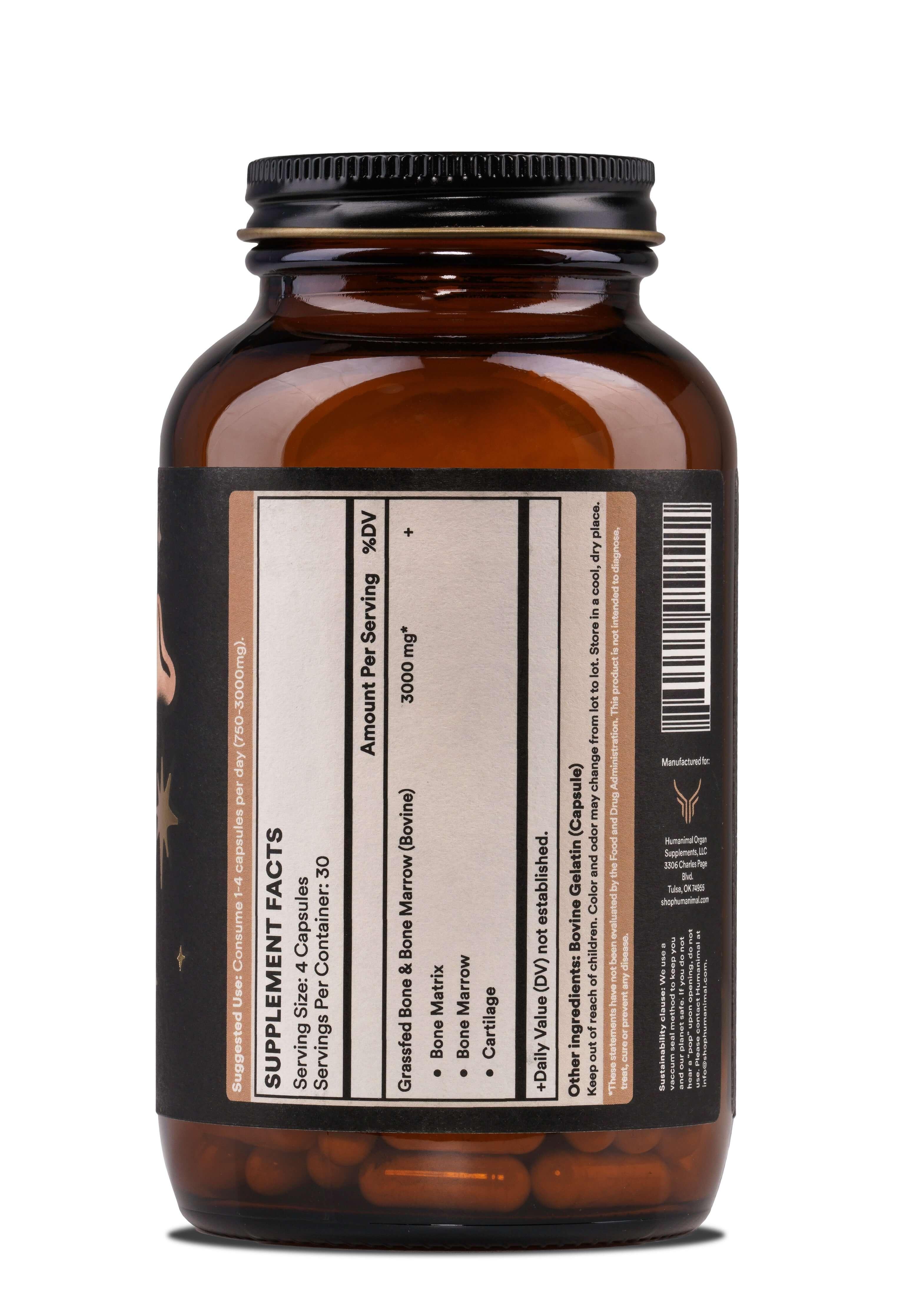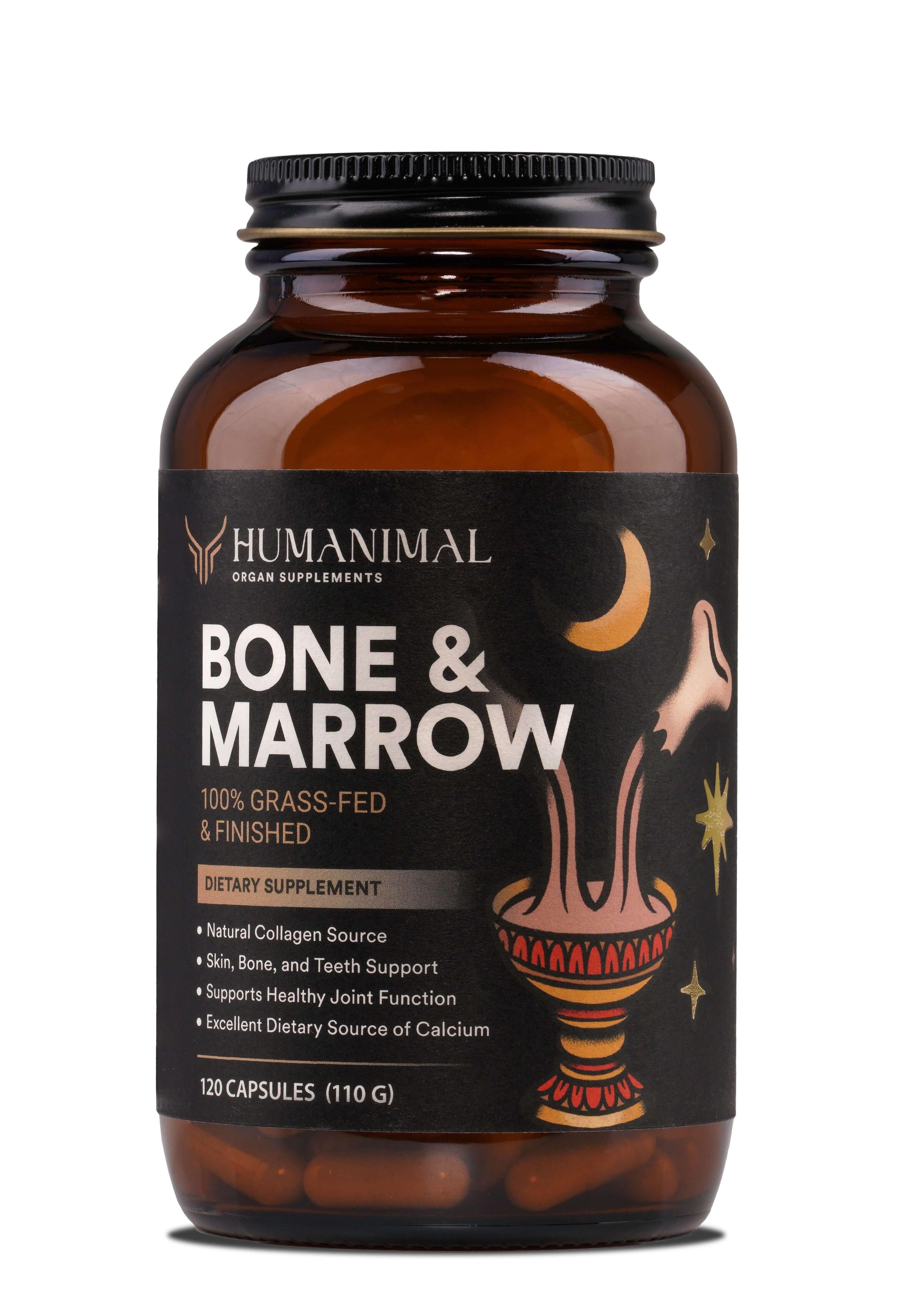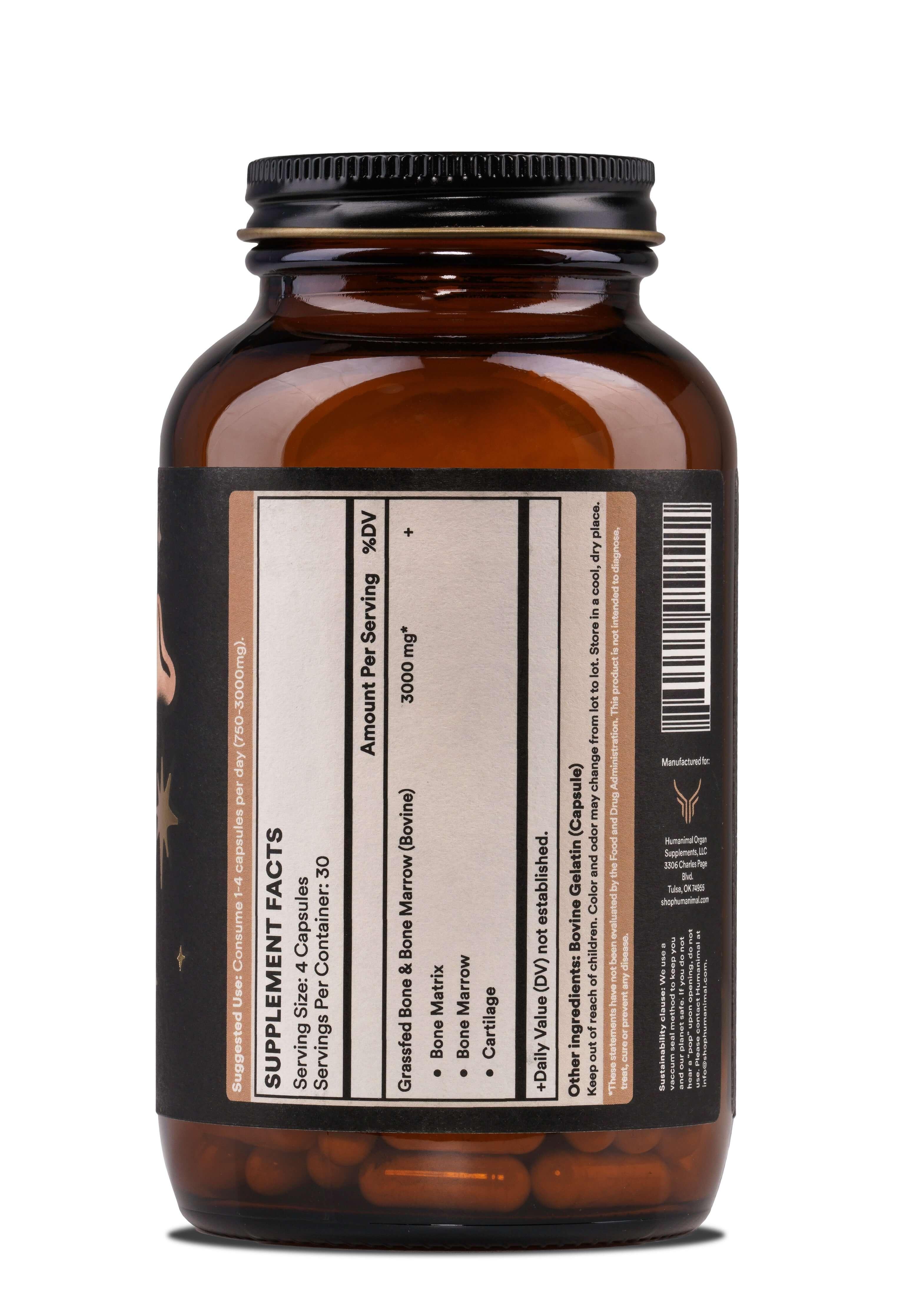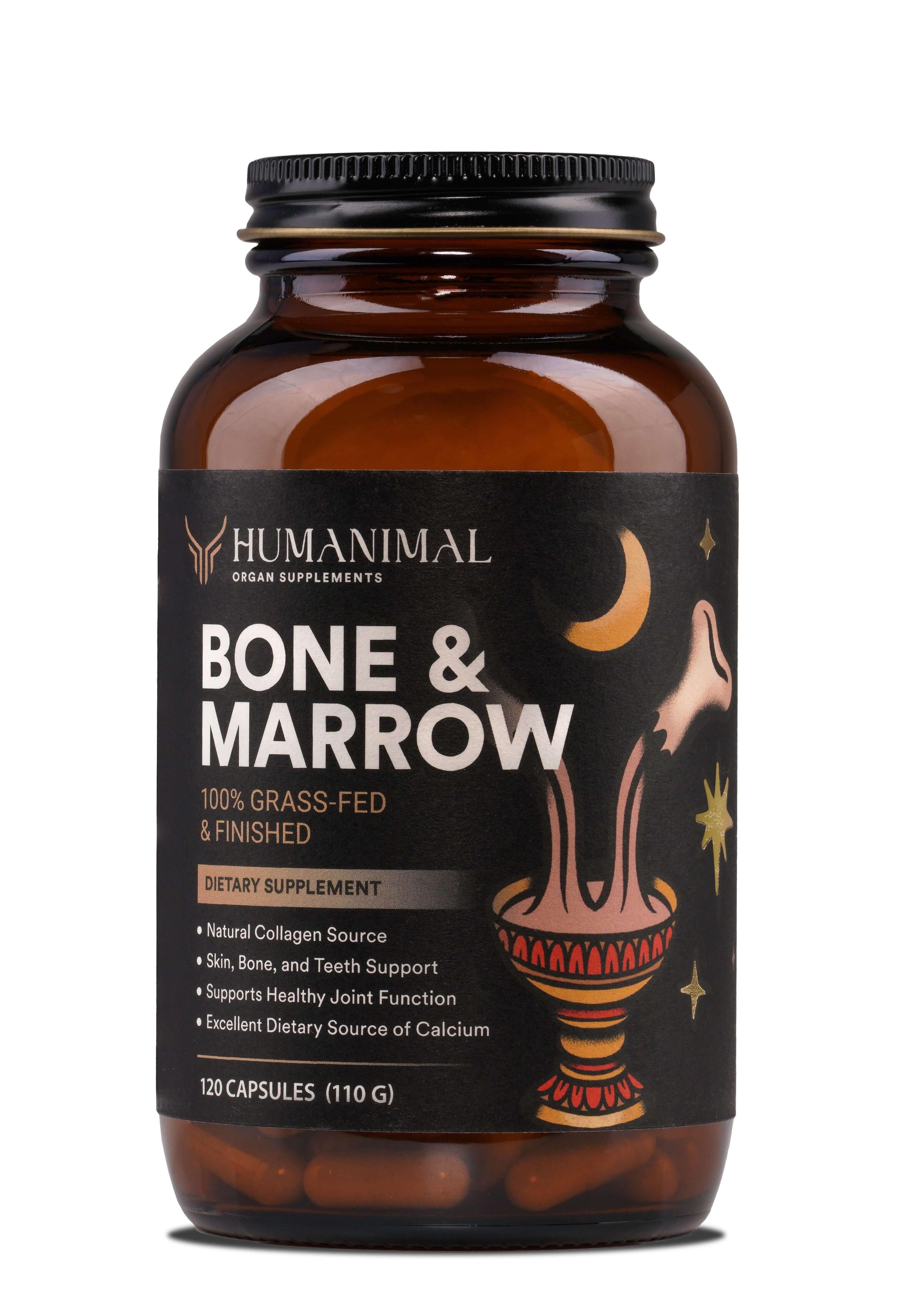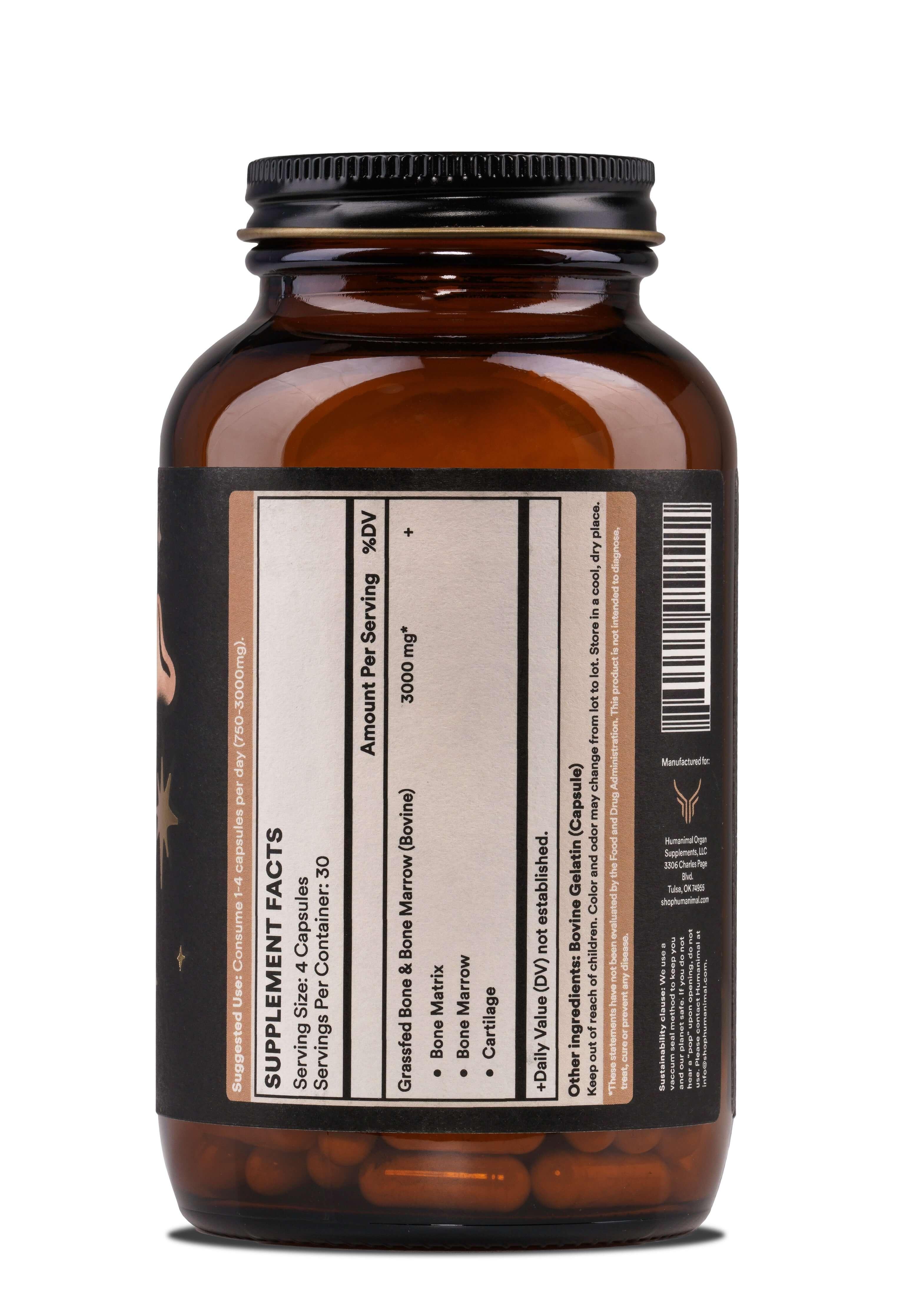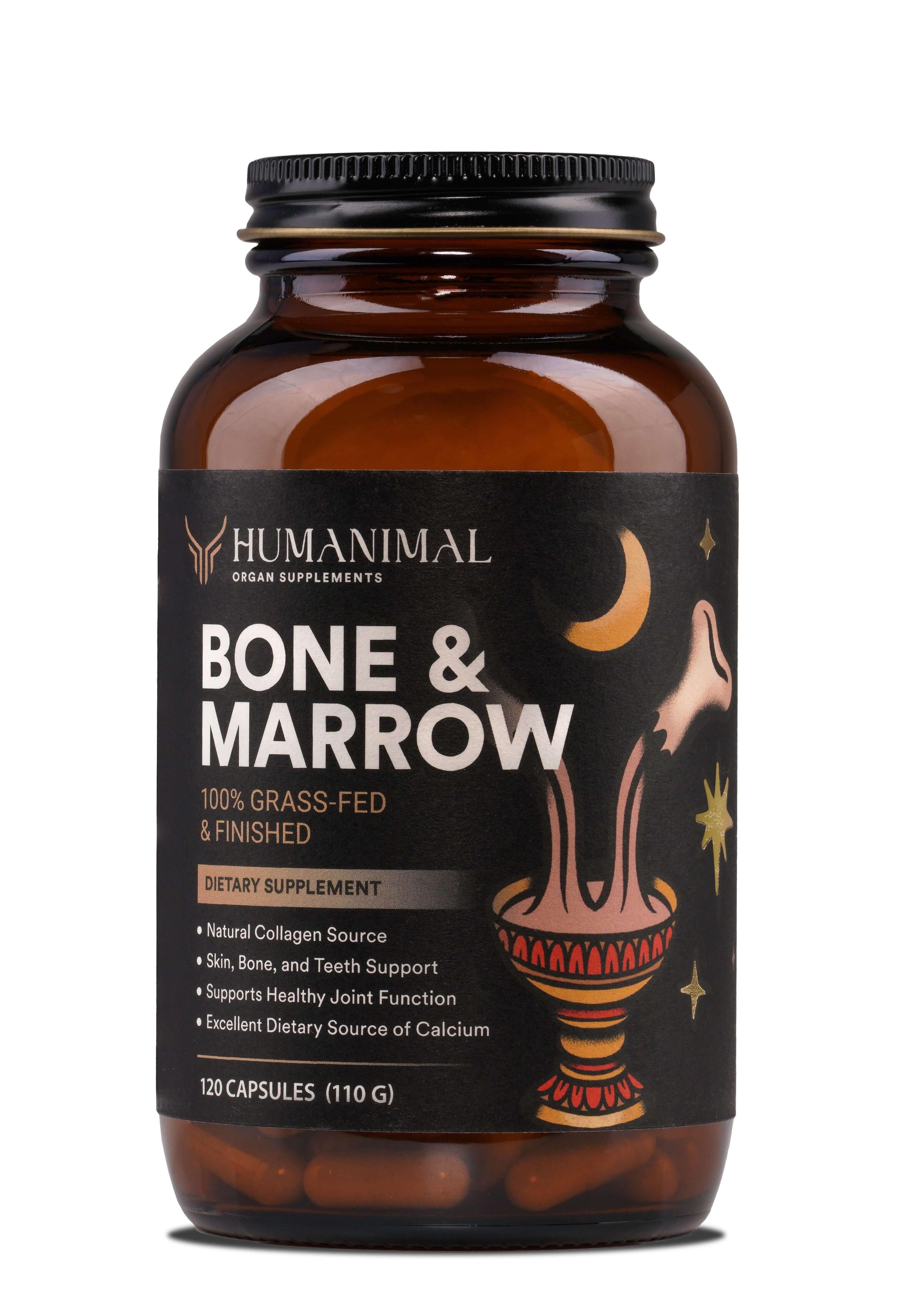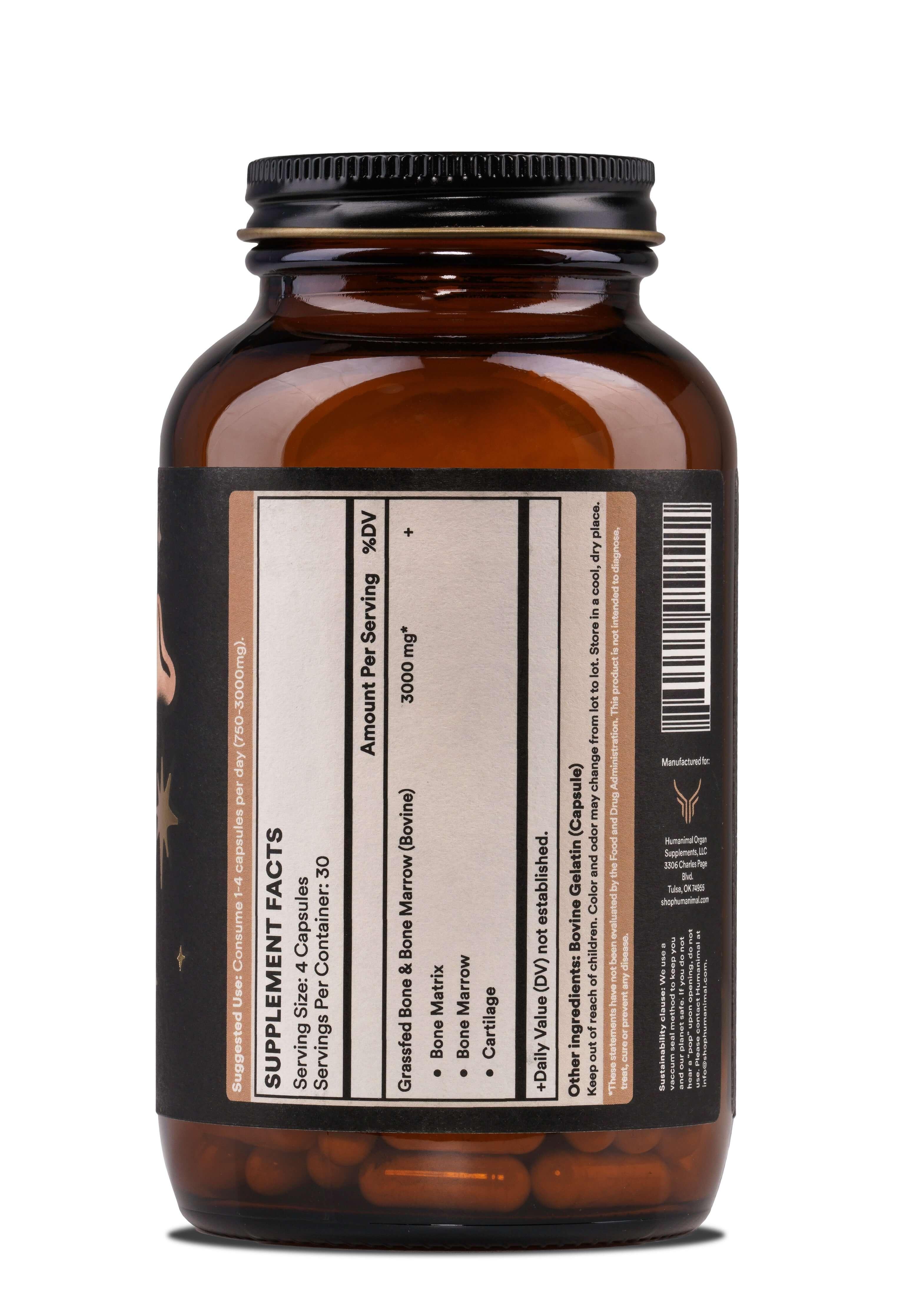 Bone & Marrow - 100% Grass Fed & Finished
100% grass-fed and finished, freeze-dried beef Bone & Bone marrow supplement designed to give you the highest bioavailability of natural collagen and calcium. Our supplement is rich in natural polyphenols and animal-based nutrients for optimal hair, skin, and nail health, improved immunity, and stronger bones.
Our Humanimal Bone & Marrow supplement is all-natural, gluten-free, non-GMO, and soy-free, making it ideal for those with sensitivities. It is also easy on the digestive system and does not contain any artificial ingredients, fillers, or preservatives. With its unique freezing process, it preserves all the essential nutrients, amino acids, fatty acids and collagen for maximum absorption and optimal health. Ditch the lab, nature did it better.